Tools and Resources for Writing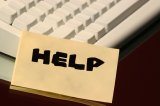 Software, articles, and other help for writers

If you are looking for software to help with your writing projects, look at our writing tools. If you like to read about writing, see the articles and ebooks in Writing Books, Writing eBooks, Writing Articles, Marketing Your Writings, Copywriting, Writing Tips, Writing Screenplays, and Your Writings - Stories, Essays, Poetry.
Book Writer™ – Word Processing for Writers
Are you writing a book?
Are you a student?
Are you researching?
If you are writing a book, or you have chapters, notes, papers, or any writings spread across multiple files, you can use Book Writer™ to free your creative mind from your computer.
Version 5.50: Now you can keep records on People, Places, Events, and Notes with your writings!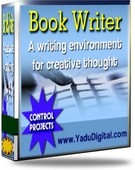 Combine related files into a project for easy management.
Merge individual chapters into a single manuscript for submissions.
Open all files in a project with a single click.
Move from file to file by clicking notebook tabs.
Find any word or phrase in all project files, opened or not.
Copy or move all files at once.
Zip all files in a project for backup or emailing.
Think of the right word easily with Active Thesaurus™.
Eliminate needless business functions from your word editor.
If you are a writer—not a business person or secretary—try this word processor made for writers!

More Information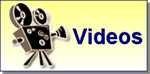 Whitesmoke™ – Check and Perfect Your Writing
Need help with grammar? Spelling? Punctuation?
No matter what software you are using for word processing, Whitesmoke can help perfect what you write! Grammar, spelling, and other language checking for fiction, non-fiction, business letters, legal medical documents, and email.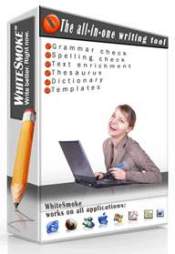 Works with any word processing software—Book Writer™, MS Word®, and others.
Perfect your English grammar with our English grammar check, grammar corrector, and grammar lessons.
Get just the right word with smart synonyms from our extensive synonyms dictionary.
Use the proofreader to check your English grammar and every other aspect of your writing.
Spell everything right with the spell checker's extensive dictionaries.
Power up your writing with relevant adjectives, adverbs, and phrases.
Get your punctuation right with the rules of the punctuation checker.
All these writing tools in one: Grammar checker, Thesaurus, Spell checker, Punctuation checker, Idioms dictionary.
Whitesmoke works with most applications! Use Whitesmoke with Book Writer™, Microsoft Word®, Outlook Express, Firefox, Internet Explorer—and many others.
See what it can do for your writing style.
WhiteSmoke 3-day FREE Trial
More Information
Selected Articles and Stories

AUTOBIOGRAPHY: How to Write & Publish Your Life Story
Have you ever thought about writing your life story as a book? Do you have fascinating events in your life to tell that you know would make a bestselling book? Of course you do! And the world needs to hear your story.
Using "Tipping Point" Concepts To Market Your Book
Ever wonder how trends get started? As much as we'd like to think that all trends are Madison Avenue creations propagated by the media, many times a movement is sparked by the action of a few.
Organizing Your Data to Write Better Copy
Last quarter I talked about interviewing / gathering data. So now you've got several thousand words of notes, hopefully digitally recorded. What comes next? GETTING ORGANIZEDI suggested organizing your interview questions into 4 groups.
How To Write A Research Paper
IntroductionWriting skills are essential for succeeding in high school, college, and at a job. Writing is not just an end result, but also a process that helps us develop our ideas and think logically.
7 Steps to Writing Effective Cover Letters
A cover letter can be the ultimate compliment to your resume. With an effective and well-written letter, you can impress future employers with details that cannot always be found in the resume.
I'm A Romance Novel Hero!
Before we get started here, let me tell y'all that what you're about to read is the absolute truth. The absolute, unvarnished truth. I swear it on every one of my Elvis and BTO CDs.
How You Can Improve Your Songwriting Skill
Are you a beginning songwriter who strives towards writing songs that become hits? Do you need to know how you can improve your songwriting skill? It's not too complicated. Don't try to re-invent the wheel.
Two Styles of Mystery Writing: Cozy and Hard-boiled
Cozy novels do not have graphic violence, and little or no sexual content and abusive language. Society is "viewed as orderly and controlled, and the crime is a failure of the society to function correctly" (Niebuhr 7).
(0.001)
Bookmark Page
Bookmark Site