Tools and Resources for Writing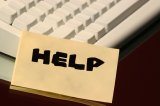 Software, articles, and other help for writers

If you are looking for software to help with your writing projects, look at our writing tools. If you like to read about writing, see the articles and ebooks in Writing Books, Writing eBooks, Writing Articles, Marketing Your Writings, Copywriting, Writing Tips, Writing Screenplays, and Your Writings - Stories, Essays, Poetry.
Book Writer™ – Word Processing for Writers
Are you writing a book?
Are you a student?
Are you researching?
If you are writing a book, or you have chapters, notes, papers, or any writings spread across multiple files, you can use Book Writer™ to free your creative mind from your computer.
Version 5.50: Now you can keep records on People, Places, Events, and Notes with your writings!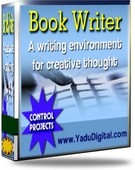 Combine related files into a project for easy management.
Merge individual chapters into a single manuscript for submissions.
Open all files in a project with a single click.
Move from file to file by clicking notebook tabs.
Find any word or phrase in all project files, opened or not.
Copy or move all files at once.
Zip all files in a project for backup or emailing.
Think of the right word easily with Active Thesaurus™.
Eliminate needless business functions from your word editor.
If you are a writer—not a business person or secretary—try this word processor made for writers!

More Information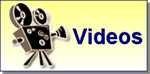 Whitesmoke™ – Check and Perfect Your Writing
Need help with grammar? Spelling? Punctuation?
No matter what software you are using for word processing, Whitesmoke can help perfect what you write! Grammar, spelling, and other language checking for fiction, non-fiction, business letters, legal medical documents, and email.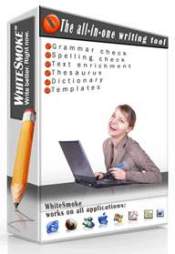 Works with any word processing software—Book Writer™, MS Word®, and others.
Perfect your English grammar with our English grammar check, grammar corrector, and grammar lessons.
Get just the right word with smart synonyms from our extensive synonyms dictionary.
Use the proofreader to check your English grammar and every other aspect of your writing.
Spell everything right with the spell checker's extensive dictionaries.
Power up your writing with relevant adjectives, adverbs, and phrases.
Get your punctuation right with the rules of the punctuation checker.
All these writing tools in one: Grammar checker, Thesaurus, Spell checker, Punctuation checker, Idioms dictionary.
Whitesmoke works with most applications! Use Whitesmoke with Book Writer™, Microsoft Word®, Outlook Express, Firefox, Internet Explorer—and many others.
See what it can do for your writing style.
WhiteSmoke 3-day FREE Trial
More Information
Selected Articles and Stories

Article Writing: 10 Reasons Why The Discipline Is Necessary For Any Internet Marketer
The hardest part about writing, is getting one's self to actually start writing. Most writers usually hate to write but love it when they have finished writing. To be able to escape this process, what some writers do is procrastinate.
How to Write B2B Ads That Catch Customers
Are your business-to-business ads working for you? If they are not making sales, are they at least generating interest in your company? Are they making an impression on your potential customers by making you stand out in a crowd?
Writing a Child Story: 8 Elements to Consider
While writing an entertaining child story is obviously more art than science, most successful child stories pay attention to the following 8 elements. #1: ThemeA good child story has an underlying theme.
Writing A Book - Tips From An Author: Tip 1
Any good work of fiction has a basic set of components. Without these various elements, your book will be unsatisfying, or worse, unreadable. Many new authors make the mistake of copying or 'aping' an existing writer's style, or a popular genre - this can result in formulaic or cliched stories that probably won't be easy to sell to agents and publishers.
What Bruce Springsteen Taught Me About Writing
This year marks the 30th anniversary of the release of Bruce Springsteen's groundbreaking album Born to Run. Columbia Records is celebrating by re-releasing the disc with lots of audio and video goodies including interview material of Bruce discussing the writing of this seminal work.
Book Proposals 101.: What Publishers Want
Lots of writers like to talk about writing books. You hear very few talking about writing book proposals. Maybe that's why it's easy to forget that a strong book proposal is the first step to getting a great deal for your non-fiction book.
How to Find a Publisher for Your First Book
Finding a publisher can be very strenuous. In fact, it may even be harder than actually writing the book itself. There are three things to remember when finding a publisher for your book:
Are You Achieving Your Writing Goals?
At the start of this new year, like at the start of every other new year, I came across dozens of articles about the importance of setting achievable goals, challenging myself to do new things and fixing measurable standards and working towards them.
(0.002)
Bookmark Page
Bookmark Site