Tools and Resources for Writing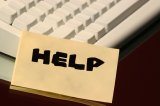 Software, articles, and other help for writers

If you are looking for software to help with your writing projects, look at our writing tools. If you like to read about writing, see the articles and ebooks in Writing Books, Writing eBooks, Writing Articles, Marketing Your Writings, Copywriting, Writing Tips, Writing Screenplays, and Your Writings - Stories, Essays, Poetry.
Book Writer™ – Word Processing for Writers
Are you writing a book?
Are you a student?
Are you researching?
If you are writing a book, or you have chapters, notes, papers, or any writings spread across multiple files, you can use Book Writer™ to free your creative mind from your computer.
Version 5.50: Now you can keep records on People, Places, Events, and Notes with your writings!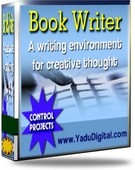 Combine related files into a project for easy management.
Merge individual chapters into a single manuscript for submissions.
Open all files in a project with a single click.
Move from file to file by clicking notebook tabs.
Find any word or phrase in all project files, opened or not.
Copy or move all files at once.
Zip all files in a project for backup or emailing.
Think of the right word easily with Active Thesaurus™.
Eliminate needless business functions from your word editor.
If you are a writer—not a business person or secretary—try this word processor made for writers!

More Information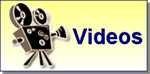 Whitesmoke™ – Check and Perfect Your Writing
Need help with grammar? Spelling? Punctuation?
No matter what software you are using for word processing, Whitesmoke can help perfect what you write! Grammar, spelling, and other language checking for fiction, non-fiction, business letters, legal medical documents, and email.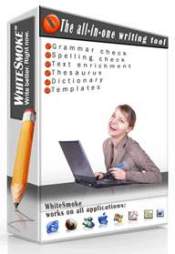 Works with any word processing software—Book Writer™, MS Word®, and others.
Perfect your English grammar with our English grammar check, grammar corrector, and grammar lessons.
Get just the right word with smart synonyms from our extensive synonyms dictionary.
Use the proofreader to check your English grammar and every other aspect of your writing.
Spell everything right with the spell checker's extensive dictionaries.
Power up your writing with relevant adjectives, adverbs, and phrases.
Get your punctuation right with the rules of the punctuation checker.
All these writing tools in one: Grammar checker, Thesaurus, Spell checker, Punctuation checker, Idioms dictionary.
Whitesmoke works with most applications! Use Whitesmoke with Book Writer™, Microsoft Word®, Outlook Express, Firefox, Internet Explorer—and many others.
See what it can do for your writing style.
WhiteSmoke 3-day FREE Trial
More Information
Selected Articles and Stories

A Guide to Creative Writing That Sells
It's unbelievable that with all the creative writing courses out there, that no one teaches the necessity of researching your market before you set pen to paper. Yes, we all want to be creative and let our imagination go.
Are You Achieving Your Writing Goals?
At the start of this new year, like at the start of every other new year, I came across dozens of articles about the importance of setting achievable goals, challenging myself to do new things and fixing measurable standards and working towards them.
5 Business Essentials (Besides Great Copywriting) To Maximize Your Sales Success
Effective copywriting is one piece of the puzzle. But you also need some basic business essentials. Sure, great ad copy is a crucial component to marketing success, but it's not the be-all-and-end-all some people seem to think.
How To Handle Writer's Block
Do you ever sit down to write and feel as if you're plodding through mud to get even a few words down on paper? Do you wonder if you'll ever come up with a useful idea again? You may be suffering from writer's block.
Horror Movie Scripts - 10 Steps To Writing A Horror Screenplay
A horror movie has certain rules. If you break too many the audience will be disappointed. This is a very short, no fluff, blueprint of how to write a horror script. 1. The Hook.
Write For Yourself First
It would be very selfless or noble of me to tell you that I have created my web site only to help you and the rest of humanity. The reason for me spending so much time and energy into my writing and this site is selfish.
Why You Should Write To Inform And Not To Sell
Advertising is key! Unfortunately most people waste their money on advertising unless they can play by the numbers. Playing by the numbers is simply spending enough money on advertising and saturating the market so much, that percentage wise, enough people will want to see what you have to offer.
Self-Publish Your Book With National Distribution
Many writers struggle with constant rejection from the publishing world. A rejection, though a part of the industry, is difficult for writers at any stage in their career. You pour your heart and soul into a book, along with hours of work, only to hear a publisher indicate that it isnít what they are looking for at this particular time.
(0.005)
Bookmark Page
Bookmark Site