Tools and Resources for Writing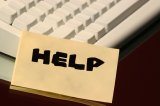 Software, articles, and other help for writers

If you are looking for software to help with your writing projects, look at our writing tools. If you like to read about writing, see the articles and ebooks in Writing Books, Writing eBooks, Writing Articles, Marketing Your Writings, Copywriting, Writing Tips, Writing Screenplays, and Your Writings - Stories, Essays, Poetry.
Book Writer™ – Word Processing for Writers
Are you writing a book?
Are you a student?
Are you researching?
If you are writing a book, or you have chapters, notes, papers, or any writings spread across multiple files, you can use Book Writer™ to free your creative mind from your computer.
Version 5.50: Now you can keep records on People, Places, Events, and Notes with your writings!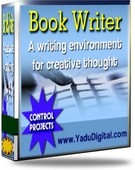 Combine related files into a project for easy management.
Merge individual chapters into a single manuscript for submissions.
Open all files in a project with a single click.
Move from file to file by clicking notebook tabs.
Find any word or phrase in all project files, opened or not.
Copy or move all files at once.
Zip all files in a project for backup or emailing.
Think of the right word easily with Active Thesaurus™.
Eliminate needless business functions from your word editor.
If you are a writer—not a business person or secretary—try this word processor made for writers!

More Information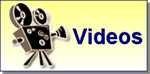 Whitesmoke™ – Check and Perfect Your Writing
Need help with grammar? Spelling? Punctuation?
No matter what software you are using for word processing, Whitesmoke can help perfect what you write! Grammar, spelling, and other language checking for fiction, non-fiction, business letters, legal medical documents, and email.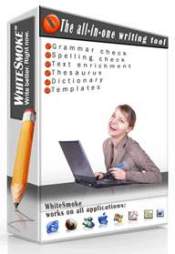 Works with any word processing software—Book Writer™, MS Word®, and others.
Perfect your English grammar with our English grammar check, grammar corrector, and grammar lessons.
Get just the right word with smart synonyms from our extensive synonyms dictionary.
Use the proofreader to check your English grammar and every other aspect of your writing.
Spell everything right with the spell checker's extensive dictionaries.
Power up your writing with relevant adjectives, adverbs, and phrases.
Get your punctuation right with the rules of the punctuation checker.
All these writing tools in one: Grammar checker, Thesaurus, Spell checker, Punctuation checker, Idioms dictionary.
Whitesmoke works with most applications! Use Whitesmoke with Book Writer™, Microsoft Word®, Outlook Express, Firefox, Internet Explorer—and many others.
See what it can do for your writing style.
WhiteSmoke 3-day FREE Trial
More Information
Selected Articles and Stories

How To Get A Reporter's Attention For Your Book
Reporters are busy people. On any given day they are fielding dozens of phone calls, making calls of their own, reading stacks of newspapers and magazines and rushing to meet deadlines. So how do you break through all the noise to get a reporter or an editor on the phone to listen to your pitch?
Write For Yourself First
It would be very selfless or noble of me to tell you that I have created my web site only to help you and the rest of humanity. The reason for me spending so much time and energy into my writing and this site is selfish.
Creating A Search Engine Copywriting Plan
Search engine copywriting has become an extremely important part of the overall search engine optimization process. However, in addition, search engine copywriting has developed into a misunderstood craft.
Write Articles And Captivate Your Readers
To get your name out there, write articles and allow them to be freely reproduced (with a resource box pointing back to you. ) A well-written article can: - help build your profile- draw traffic to your site, and- help build a database of clients through associated e-courses or newsletter.
Art of Essay Writing
I love essays! I enjoy reading them, checking them, teaching my students how to generate them, but most of all I enjoy writing them! You want to ask why. I hope after reading my article you will understand.
Rewriting your Screenplay: The Road to your Audience
The promise of the rewrite is very sweet. I have collected evidence that the more authentic the labor put into rewriting your screenplay, the greater the reward, and the reward is high, for whatever lovely, wonderful moments you might have discovered in the frightening process of plowing through the first draft, those moments, those seeds, are only seeds, and they only fulfill their destiny as giant, involving scenes in the movie that screens before people.
How To Put The Power Of YOU In Your Web Writing
One of the most important words in the vocabularyof a Web writer is the simple little three-letter word"you". Many Web writers fail to understand the importanceof this little word, and for that reason they don'tattract an audience of hungry readers.
My Favorite Errors to Correct (Donít make these mistakes, and your writing will rise above most other writing.) Part 2
Negotiables: These are rules that the experts largely agree can be broken to good effect. In formal writing (such as a doctoral dissertation), the strict rules would still apply. But in informal writing, such as writing an autobiography, looser rules are acceptable.
(0.001)
Bookmark Page
Bookmark Site