Tools and Resources for Writing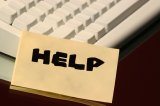 Software, articles, and other help for writers

If you are looking for software to help with your writing projects, look at our writing tools. If you like to read about writing, see the articles and ebooks in Writing Books, Writing eBooks, Writing Articles, Marketing Your Writings, Copywriting, Writing Tips, Writing Screenplays, and Your Writings - Stories, Essays, Poetry.
Book Writer™ – Word Processing for Writers
Are you writing a book?
Are you a student?
Are you researching?
If you are writing a book, or you have chapters, notes, papers, or any writings spread across multiple files, you can use Book Writer™ to free your creative mind from your computer.
Version 5.50: Now you can keep records on People, Places, Events, and Notes with your writings!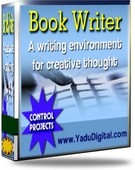 Combine related files into a project for easy management.
Merge individual chapters into a single manuscript for submissions.
Open all files in a project with a single click.
Move from file to file by clicking notebook tabs.
Find any word or phrase in all project files, opened or not.
Copy or move all files at once.
Zip all files in a project for backup or emailing.
Think of the right word easily with Active Thesaurus™.
Eliminate needless business functions from your word editor.
If you are a writer—not a business person or secretary—try this word processor made for writers!

More Information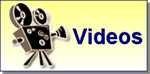 Whitesmoke™ – Check and Perfect Your Writing
Need help with grammar? Spelling? Punctuation?
No matter what software you are using for word processing, Whitesmoke can help perfect what you write! Grammar, spelling, and other language checking for fiction, non-fiction, business letters, legal medical documents, and email.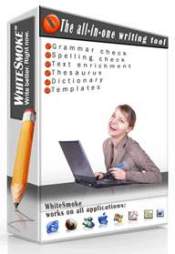 Works with any word processing software—Book Writer™, MS Word®, and others.
Perfect your English grammar with our English grammar check, grammar corrector, and grammar lessons.
Get just the right word with smart synonyms from our extensive synonyms dictionary.
Use the proofreader to check your English grammar and every other aspect of your writing.
Spell everything right with the spell checker's extensive dictionaries.
Power up your writing with relevant adjectives, adverbs, and phrases.
Get your punctuation right with the rules of the punctuation checker.
All these writing tools in one: Grammar checker, Thesaurus, Spell checker, Punctuation checker, Idioms dictionary.
Whitesmoke works with most applications! Use Whitesmoke with Book Writer™, Microsoft Word®, Outlook Express, Firefox, Internet Explorer—and many others.
See what it can do for your writing style.
WhiteSmoke 3-day FREE Trial
More Information
Selected Articles and Stories

How to Write B2B Ads That Catch Customers
Are your business-to-business ads working for you? If they are not making sales, are they at least generating interest in your company? Are they making an impression on your potential customers by making you stand out in a crowd?
Benefits of Journal Writing
The benefits of journal writing are fairly well established due to the long history of journal writing. From Anne Frank to Di Vinci, journal writing has proven itself. Benefits of Journal WritingWhen considering the benefits of journal writing, it is important to set a few parameters.
Ten Tips on Writing and Creativity
1. Don't think. Creating a story or book has little to do with the intellect or language when we first begin. Our best ideas will emerge as a spark or image. Like dreams, they will make little sense.
Copywriting Makeover: Making An Emotional Connection - Part 2 of 2
In part one of this article series we began looking at the Cruise Vacation Center site: a travel site whose copy was sorely lacking in emotional appeal and visual imagry. (You can see the previous version of the copy here:
3 Keys to Better Online Copywriting
So you want to be a better online copywriter, huh? You may be good at writing –getting straight A's for research reports and that sort of thing. But online copywriting is different sort of animal.
How to Write for Children and Win Over Parents
The obvious skill of being able to communicate in a language that the age group you are targeting, is an evident one. Choosing a topic that the child relates to is all important. In many cases it is also deemed to be imperative to include graphics – again, depending on the child's age; BUT all children of all ages like to see illustrations.
Writing Effectively: A Two-Part Guide, Part 2
In Part 1, I gave you some ideas on how to write your text. When your text is finished, you will need to review it in order to spot the flaws, correct the errors, and put a final coat of polish on your good work.
Someday Dead Writers Need To Worry!
Do ya'll ever notice that the older you get, the more attention you pay to the obituaries section in the newspaper? I hate to admit it, but it's true. When I was a young man, I never even bothered looking at the obituaries.
(0.010)
Bookmark Page
Bookmark Site