Tools and Resources for Writing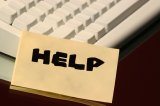 Software, articles, and other help for writers

If you are looking for software to help with your writing projects, look at our writing tools. If you like to read about writing, see the articles and ebooks in Writing Books, Writing eBooks, Writing Articles, Marketing Your Writings, Copywriting, Writing Tips, Writing Screenplays, and Your Writings - Stories, Essays, Poetry.
Book Writer™ – Word Processing for Writers
Are you writing a book?
Are you a student?
Are you researching?
If you are writing a book, or you have chapters, notes, papers, or any writings spread across multiple files, you can use Book Writer™ to free your creative mind from your computer.
Version 5.50: Now you can keep records on People, Places, Events, and Notes with your writings!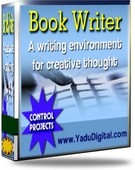 Combine related files into a project for easy management.
Merge individual chapters into a single manuscript for submissions.
Open all files in a project with a single click.
Move from file to file by clicking notebook tabs.
Find any word or phrase in all project files, opened or not.
Copy or move all files at once.
Zip all files in a project for backup or emailing.
Think of the right word easily with Active Thesaurus™.
Eliminate needless business functions from your word editor.
If you are a writer—not a business person or secretary—try this word processor made for writers!

More Information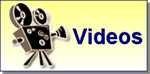 Whitesmoke™ – Check and Perfect Your Writing
Need help with grammar? Spelling? Punctuation?
No matter what software you are using for word processing, Whitesmoke can help perfect what you write! Grammar, spelling, and other language checking for fiction, non-fiction, business letters, legal medical documents, and email.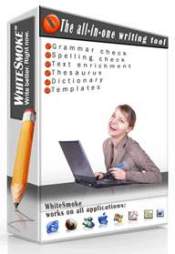 Works with any word processing software—Book Writer™, MS Word®, and others.
Perfect your English grammar with our English grammar check, grammar corrector, and grammar lessons.
Get just the right word with smart synonyms from our extensive synonyms dictionary.
Use the proofreader to check your English grammar and every other aspect of your writing.
Spell everything right with the spell checker's extensive dictionaries.
Power up your writing with relevant adjectives, adverbs, and phrases.
Get your punctuation right with the rules of the punctuation checker.
All these writing tools in one: Grammar checker, Thesaurus, Spell checker, Punctuation checker, Idioms dictionary.
Whitesmoke works with most applications! Use Whitesmoke with Book Writer™, Microsoft Word®, Outlook Express, Firefox, Internet Explorer—and many others.
See what it can do for your writing style.
WhiteSmoke 3-day FREE Trial
More Information
Selected Articles and Stories

Writing A Book - Tips From An Author: Tip 1
Any good work of fiction has a basic set of components. Without these various elements, your book will be unsatisfying, or worse, unreadable. Many new authors make the mistake of copying or 'aping' an existing writer's style, or a popular genre - this can result in formulaic or cliched stories that probably won't be easy to sell to agents and publishers.
What Employers Look For In A Freelance Writer
Freelance writing is as much about selling yourself as it is about writing. With this in mind, we asked some of the employers who use our site, and others like it, just what it is that they look for in a freelance writer.
Newsletter Editors Are Writers Too
I love to write. I begin writing with kid-lit for my grand-kids, home made just for them. I write for fun. I have also written some rants and a few random thoughts. I write nothing fancy, PC (punctuated correctly), or of novel length.
Rewriting your Screenplay: The Road to your Audience
The promise of the rewrite is very sweet. I have collected evidence that the more authentic the labor put into rewriting your screenplay, the greater the reward, and the reward is high, for whatever lovely, wonderful moments you might have discovered in the frightening process of plowing through the first draft, those moments, those seeds, are only seeds, and they only fulfill their destiny as giant, involving scenes in the movie that screens before people.
Writing Well-- 6 Steps to Being Your Own Best Editor
One of the first important lessons a writer learns is that writing is a process, a series of steps that take an idea from concept to completed work. This is true whether the work is an article, a poem, a report, a short story or a book.
Ten Tips on Writing and Creativity
1. Don't think. Creating a story or book has little to do with the intellect or language when we first begin. Our best ideas will emerge as a spark or image. Like dreams, they will make little sense.
How to Write a Resume That Stands Out From The Crowd
Today's job market is competitive. Many companies receive hundreds of resumes a year, making it difficult for yours to stand out from the crowd. However, that should not keep you from getting interviews.
AUTOBIOGRAPHY: How to Write & Publish Your Life Story
Have you ever thought about writing your life story as a book? Do you have fascinating events in your life to tell that you know would make a bestselling book? Of course you do! And the world needs to hear your story.
(0.001)
Bookmark Page
Bookmark Site