Tools and Resources for Writing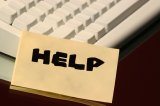 Software, articles, and other help for writers

If you are looking for software to help with your writing projects, look at our writing tools. If you like to read about writing, see the articles and ebooks in Writing Books, Writing eBooks, Writing Articles, Marketing Your Writings, Copywriting, Writing Tips, Writing Screenplays, and Your Writings - Stories, Essays, Poetry.
Book Writer™ – Word Processing for Writers
Are you writing a book?
Are you a student?
Are you researching?
If you are writing a book, or you have chapters, notes, papers, or any writings spread across multiple files, you can use Book Writer™ to free your creative mind from your computer.
Version 5.21: Now you can keep records on People, Places, Events, and Notes with your writings!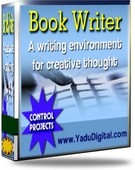 Combine related files into a project for easy management.
Merge individual chapters into a single manuscript for submissions.
Open all files in a project with a single click.
Move from file to file by clicking notebook tabs.
Find any word or phrase in all project files, opened or not.
Copy or move all files at once.
Zip all files in a project for backup or emailing.
Think of the right word easily with Active Thesaurus™.
Eliminate needless business functions from your word editor.
If you are a writer—not a business person or secretary—try this word processor made for writers!

More Information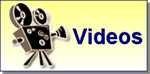 Whitesmoke™ – Check and Perfect Your Writing
Need help with grammar? Spelling? Punctuation?
No matter what software you are using for word processing, Whitesmoke can help perfect what you write! Grammar, spelling, and other language checking for fiction, non-fiction, business letters, legal medical documents, and email.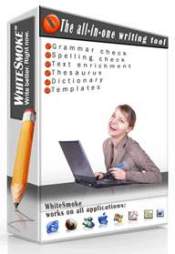 Works with any word processing software—Book Writer™, MS Word®, and others.
Perfect your English grammar with our English grammar check, grammar corrector, and grammar lessons.
Get just the right word with smart synonyms from our extensive synonyms dictionary.
Use the proofreader to check your English grammar and every other aspect of your writing.
Spell everything right with the spell checker's extensive dictionaries.
Power up your writing with relevant adjectives, adverbs, and phrases.
Get your punctuation right with the rules of the punctuation checker.
All these writing tools in one: Grammar checker, Thesaurus, Spell checker, Punctuation checker, Idioms dictionary.
Whitesmoke works with most applications! Use Whitesmoke with Book Writer™, Microsoft Word®, Outlook Express, Firefox, Internet Explorer—and many others.
Selected Articles and Stories

Writing in the Shower (or Wherever You May Be)
I just glanced at the clock. 7: 35 am. That leaves me ten, maybe fifteen minutes to write before it's time for me to head for my day job. What can I possibly accomplish in so little time?
Online Bookstores Expand Choices
There are few experiences in life that match curling up with a good book and losing yourself in the lives of the characters, the exotic settings, and the twists and turns of a compelling plot. Reading continues to be one of the great joys in my life, and I so appreciate the effort that authors put into crafting their work.
How to Write a Holiday Tale That Isn't a Turkey
When we write stories, with the purpose of sharing them with others, we enter into an agreement where we allow our reader to see a glimpse of our heart, our souls and our memories. If we truly want them to be immersed in the tale, we actively immerse ourselves in those memories so that a glimmer of what we saw, heard and felt comes through.
What SEO Copywriting Is… and Isn't
I've been frustrated lately. It seems people just don't get it. There's lots of talk about SEO copywriting these days, but hardly any of it is on target. The majority of the conversations, posts and articles I've seen deal with topics like keyword density, allowable limits, over optimization and such.
Writing Marketing Copy That Sells
When your prospects see your marketing materials, your brochure, your web site or your ads you want them to read them. You want prospects to read not just the first sentence but the majority of your copy.
How To Find A Job Writing Grant Applications
Do you have what it takes to land a job doing grant writing? Many people are looking for ways to develop a freelance business, but unless you know what it takes to do so, you might as well stop trying.
Succeeding in the Business of Freelance Writing
Something that's always surprised me about the freelance writing business is just how many writers there are out there who don't seem to realize that they're running a business. Succeeding in the Business of Freelance WritingOf the freelance writers who send quotes to prospective employers through my website, http:
Copywriting for Sales - Understand Your Audience's Need
Regardless of what you're selling, marketing or promoting, you have to have a good understanding of your audience before you can create effective copywriting. Without knowing who you're writing for and what they hope to get from the copy you create, your copy might not achieve the desired effect.
(0.001)
Bookmark Page
Bookmark Site
Software
Writing Resources
Other Websites