Tools and Resources for Writing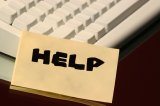 Software, articles, and other help for writers

If you are looking for software to help with your writing projects, look at our writing tools. If you like to read about writing, see the articles and ebooks in Writing Books, Writing eBooks, Writing Articles, Marketing Your Writings, Copywriting, Writing Tips, Writing Screenplays, and Your Writings - Stories, Essays, Poetry.
Book Writer™ – Word Processing for Writers
Are you writing a book?
Are you a student?
Are you researching?
If you are writing a book, or you have chapters, notes, papers, or any writings spread across multiple files, you can use Book Writer™ to free your creative mind from your computer.
Version 5.50: Now you can keep records on People, Places, Events, and Notes with your writings!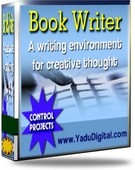 Combine related files into a project for easy management.
Merge individual chapters into a single manuscript for submissions.
Open all files in a project with a single click.
Move from file to file by clicking notebook tabs.
Find any word or phrase in all project files, opened or not.
Copy or move all files at once.
Zip all files in a project for backup or emailing.
Think of the right word easily with Active Thesaurus™.
Eliminate needless business functions from your word editor.
If you are a writer—not a business person or secretary—try this word processor made for writers!

More Information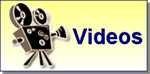 Whitesmoke™ – Check and Perfect Your Writing
Need help with grammar? Spelling? Punctuation?
No matter what software you are using for word processing, Whitesmoke can help perfect what you write! Grammar, spelling, and other language checking for fiction, non-fiction, business letters, legal medical documents, and email.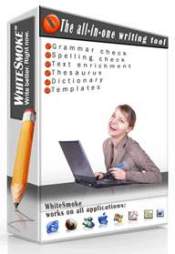 Works with any word processing software—Book Writer™, MS Word®, and others.
Perfect your English grammar with our English grammar check, grammar corrector, and grammar lessons.
Get just the right word with smart synonyms from our extensive synonyms dictionary.
Use the proofreader to check your English grammar and every other aspect of your writing.
Spell everything right with the spell checker's extensive dictionaries.
Power up your writing with relevant adjectives, adverbs, and phrases.
Get your punctuation right with the rules of the punctuation checker.
All these writing tools in one: Grammar checker, Thesaurus, Spell checker, Punctuation checker, Idioms dictionary.
Whitesmoke works with most applications! Use Whitesmoke with Book Writer™, Microsoft Word®, Outlook Express, Firefox, Internet Explorer—and many others.
See what it can do for your writing style.
WhiteSmoke 3-day FREE Trial
More Information
Selected Articles and Stories

Keeping It Real: The Only Copywriting Trick That Works
Much of today's accepted copywriting wisdom comes from old books written for a different, quieter world. For most of the twentieth century, widely promoting a successful message was expensive and difficult, requiring control of significant resources and substantial time commitments.
Overcoming Writerís Block: Avoiding the Trap
I may as well just say it. Writerís block, Iím convinced, doesnít exist. Mostly, I think, authors use writerís block as an excuse to explain to themselves, an editor, or a concerned spouse why the book isnít done or the chapter hasnít been turned in.
Someday Dead Writers Need To Worry!
Do yaíll ever notice that the older you get, the more attention you pay to the obituaries section in the newspaper? I hate to admit it, but itís true. When I was a young man, I never even bothered looking at the obituaries.
Getting Started in Column Writing
Youíve written many articles for Websites, newsletters and now youíve even conquered the territory of getting published in a magazine. Whatís the next step, you ask? How to I make the editor ask for my work weekly or monthly?
Writing Marketing Copy That Sells
When your prospects see your marketing materials, your brochure, your web site or your ads you want them to read them. You want prospects to read not just the first sentence but the majority of your copy.
Successful Audio Book Narration
It sounds easy, just open the book and read. You ever listen to a book on tape? Often a recognizable actor is the voice. Sounds like a winner, lets have Dustin Hoffman read us a story.
3 Ways to Find Your Niche as a Freelance Writer
To make a six-figure income as a freelance writer, to need to be an expert. You need your name to jump to people's lips when a particular job or challenge comes up. "Direct mail for software?
Screenplay Slug Lines - An Important Element Of Screenwriting
Over the years, Iíve found that new screenwriters frequently have confusions and misunderstandings on the proper way to write slug lines, also known as master scene headings. This article covers the basics of writing industry accepted screenplay slug lines.
(0.001)
Bookmark Page
Bookmark Site