Tools and Resources for Writing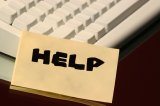 Software, articles, and other help for writers

If you are looking for software to help with your writing projects, look at our writing tools. If you like to read about writing, see the articles and ebooks in Writing Books, Writing eBooks, Writing Articles, Marketing Your Writings, Copywriting, Writing Tips, Writing Screenplays, and Your Writings - Stories, Essays, Poetry.
Book Writer™ – Word Processing for Writers
Are you writing a book?
Are you a student?
Are you researching?
If you are writing a book, or you have chapters, notes, papers, or any writings spread across multiple files, you can use Book Writer™ to free your creative mind from your computer.
Version 5.50: Now you can keep records on People, Places, Events, and Notes with your writings!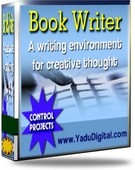 Combine related files into a project for easy management.
Merge individual chapters into a single manuscript for submissions.
Open all files in a project with a single click.
Move from file to file by clicking notebook tabs.
Find any word or phrase in all project files, opened or not.
Copy or move all files at once.
Zip all files in a project for backup or emailing.
Think of the right word easily with Active Thesaurus™.
Eliminate needless business functions from your word editor.
If you are a writer—not a business person or secretary—try this word processor made for writers!

More Information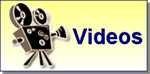 Whitesmoke™ – Check and Perfect Your Writing
Need help with grammar? Spelling? Punctuation?
No matter what software you are using for word processing, Whitesmoke can help perfect what you write! Grammar, spelling, and other language checking for fiction, non-fiction, business letters, legal medical documents, and email.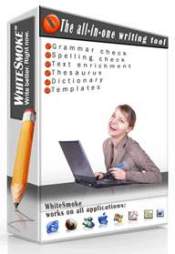 Works with any word processing software—Book Writer™, MS Word®, and others.
Perfect your English grammar with our English grammar check, grammar corrector, and grammar lessons.
Get just the right word with smart synonyms from our extensive synonyms dictionary.
Use the proofreader to check your English grammar and every other aspect of your writing.
Spell everything right with the spell checker's extensive dictionaries.
Power up your writing with relevant adjectives, adverbs, and phrases.
Get your punctuation right with the rules of the punctuation checker.
All these writing tools in one: Grammar checker, Thesaurus, Spell checker, Punctuation checker, Idioms dictionary.
Whitesmoke works with most applications! Use Whitesmoke with Book Writer™, Microsoft Word®, Outlook Express, Firefox, Internet Explorer—and many others.
See what it can do for your writing style.
WhiteSmoke 3-day FREE Trial
More Information
Selected Articles and Stories

The Naked Truth About Writing
I know yaíll are gonna think Iím pulling your legs, but I swear on a stack of BTO CDs that I received the following email just a couple of days ago. .. .Ed,I just wanted to drop you a quick note and tell you how much I enjoy reading your various writings.
The High Cost of a Six-Figure Book Advance
The six-figure book advance, like the New York Times bestseller, is the object of many a writerís fantasy. Whether itís also a realistic goal is something else again. *Can you really get a six-figure book advance?
How To Become A Freelance Copywriter In New York
As a freelance copywriter in New York, your work is never done. What? Do you mean to say that it is hard to find regular freelance writing jobs, even here in New York City? For those looking to succeed, employment is hard to find only because we lack the knowledge of where to find the work we want.
Promoting Your Online Writing Portfolio
Dear Writing Reader,One of the most popular questions from Authors on my site, Writing. Com, is: "How do I promote my Online Writing Portfolio outside of Writing. Com? "Here are my top five tips for increasing the amount of exposure to anyone's online Writing Portfolio:
How to Write B2B Ads That Catch Customers
Are your business-to-business ads working for you? If they are not making sales, are they at least generating interest in your company? Are they making an impression on your potential customers by making you stand out in a crowd?
Copywriting Makeover: Know Where Your Customers Are In The Buying Process Part 2 of 2
In part one of this article series, I introduced a client of mine (AEwebworks) who suffered from some copywriting traumas. The basic diagnosis was a lack of synergy within the copy, ineffective use of testimonials, a lack of focus on the target customerís buying process, and the inability of the current copy to support the search engine goals of AEwebworks.
My Favorite Expert Advice on Writing the Stories of Our Lives, Gleaned From My Favorite Books on the Subject
This outline is adapted from a handout I give to my lifewriting students. The points made here apply to writing in general as well as to writing our life stories in particular. I. Why should we write?
Proven Secrets Of Writing And Publishing Your Own Ebook... In Less Than A Week!
In their ebook "How To Write And Publish Your Own Ebook. .. In As Little As 7 Days", Jim Edwards and Joe Vitale teachyou how to adapt a proven ebook writing formula to vastlyimprove the performance of your own ebook writingtechniques.
(0.001)
Bookmark Page
Bookmark Site