Tools and Resources for Writing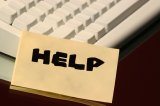 Software, articles, and other help for writers

If you are looking for software to help with your writing projects, look at our writing tools. If you like to read about writing, see the articles and ebooks in Writing Books, Writing eBooks, Writing Articles, Marketing Your Writings, Copywriting, Writing Tips, Writing Screenplays, and Your Writings - Stories, Essays, Poetry.
Book Writer™ – Word Processing for Writers
Are you writing a book?
Are you a student?
Are you researching?
If you are writing a book, or you have chapters, notes, papers, or any writings spread across multiple files, you can use Book Writer™ to free your creative mind from your computer.
Version 5.50: Now you can keep records on People, Places, Events, and Notes with your writings!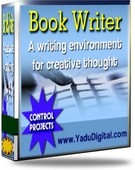 Combine related files into a project for easy management.
Merge individual chapters into a single manuscript for submissions.
Open all files in a project with a single click.
Move from file to file by clicking notebook tabs.
Find any word or phrase in all project files, opened or not.
Copy or move all files at once.
Zip all files in a project for backup or emailing.
Think of the right word easily with Active Thesaurus™.
Eliminate needless business functions from your word editor.
If you are a writer—not a business person or secretary—try this word processor made for writers!

More Information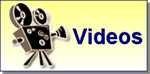 Whitesmoke™ – Check and Perfect Your Writing
Need help with grammar? Spelling? Punctuation?
No matter what software you are using for word processing, Whitesmoke can help perfect what you write! Grammar, spelling, and other language checking for fiction, non-fiction, business letters, legal medical documents, and email.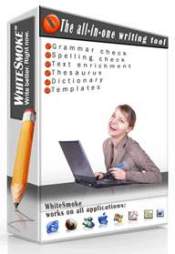 Works with any word processing software—Book Writer™, MS Word®, and others.
Perfect your English grammar with our English grammar check, grammar corrector, and grammar lessons.
Get just the right word with smart synonyms from our extensive synonyms dictionary.
Use the proofreader to check your English grammar and every other aspect of your writing.
Spell everything right with the spell checker's extensive dictionaries.
Power up your writing with relevant adjectives, adverbs, and phrases.
Get your punctuation right with the rules of the punctuation checker.
All these writing tools in one: Grammar checker, Thesaurus, Spell checker, Punctuation checker, Idioms dictionary.
Whitesmoke works with most applications! Use Whitesmoke with Book Writer™, Microsoft Word®, Outlook Express, Firefox, Internet Explorer—and many others.
See what it can do for your writing style.
WhiteSmoke 3-day FREE Trial
More Information
Selected Articles and Stories

Screenwriting Tips from a Screenplay Contest Judge
After cracking hundreds of screenplays sent into the BlueCat Screenplay Competition, the same problems in the execution of the story and script continue to emerge. Here is a general overview of these persistent issues.
How To Find Freelance Jobs - Writing About Food
Did you know that jobs writing about food are available? These opportunities are available in a variety of areas. Employment in these fields is an exciting concept. For many, getting their foot in the door is the most important and most challenging first step.
12 Low Cost or No-Cost Techniques to Snag Lucrative Freelance Writing Assignments ASAP
No matter where you live, landing lucrative writing assignments doesn't need to be difficult. The secret to a profitable freelance writing career is to start small and build it from there.
Secret Tricks For Making Your Writing Sound More Compelling
Online learning becomes more accepted, that's why it is getting harder to identify, which online educational establishments require students to finish legitimate coursework, and, which are diploma mills.
How to Write a Well- Structured Technical Report
Writing is one of the highest forms of the human endeavour. Unless you can communicate to others the information, knowledge, and results you have gathered through experimenting, much of the value of your work will be lost.
Your First Steps To Becoming A Writer
What's the first step to becoming a writer? You'd think it would be "write", but it's not. In speaking to other writers and from what I know of my own journey to becoming a writer, I've come to realize that the biggest obstacle for new writers is that they don't think of themselves as writers.
How to Write a Resume That Stands Out From The Crowd
Today's job market is competitive. Many companies receive hundreds of resumes a year, making it difficult for yours to stand out from the crowd. However, that should not keep you from getting interviews.
Understanding The First Rule Of Writing—Before You Start The Great Bestselling Book
Chaos and confusion come when established rules and procedures are not followed. Even mixing and matching systems to favor one's own position can cause a great deal of consternation. In writing a book, the first rule is to know and understand why you want to write in the first place.
(0.001)
Bookmark Page
Bookmark Site