Tools and Resources for Writing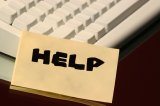 Software, articles, and other help for writers

If you are looking for software to help with your writing projects, look at our writing tools. If you like to read about writing, see the articles and ebooks in Writing Books, Writing eBooks, Writing Articles, Marketing Your Writings, Copywriting, Writing Tips, Writing Screenplays, and Your Writings - Stories, Essays, Poetry.
Book Writer™ – Word Processing for Writers
Are you writing a book?
Are you a student?
Are you researching?
If you are writing a book, or you have chapters, notes, papers, or any writings spread across multiple files, you can use Book Writer™ to free your creative mind from your computer.
Version 5.50: Now you can keep records on People, Places, Events, and Notes with your writings!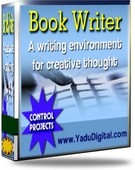 Combine related files into a project for easy management.
Merge individual chapters into a single manuscript for submissions.
Open all files in a project with a single click.
Move from file to file by clicking notebook tabs.
Find any word or phrase in all project files, opened or not.
Copy or move all files at once.
Zip all files in a project for backup or emailing.
Think of the right word easily with Active Thesaurus™.
Eliminate needless business functions from your word editor.
If you are a writer—not a business person or secretary—try this word processor made for writers!

More Information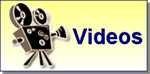 Whitesmoke™ – Check and Perfect Your Writing
Need help with grammar? Spelling? Punctuation?
No matter what software you are using for word processing, Whitesmoke can help perfect what you write! Grammar, spelling, and other language checking for fiction, non-fiction, business letters, legal medical documents, and email.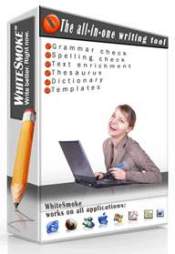 Works with any word processing software—Book Writer™, MS Word®, and others.
Perfect your English grammar with our English grammar check, grammar corrector, and grammar lessons.
Get just the right word with smart synonyms from our extensive synonyms dictionary.
Use the proofreader to check your English grammar and every other aspect of your writing.
Spell everything right with the spell checker's extensive dictionaries.
Power up your writing with relevant adjectives, adverbs, and phrases.
Get your punctuation right with the rules of the punctuation checker.
All these writing tools in one: Grammar checker, Thesaurus, Spell checker, Punctuation checker, Idioms dictionary.
Whitesmoke works with most applications! Use Whitesmoke with Book Writer™, Microsoft Word®, Outlook Express, Firefox, Internet Explorer—and many others.
See what it can do for your writing style.
WhiteSmoke 3-day FREE Trial
More Information
Selected Articles and Stories

The ONLY Thing You Need to Know About Writing Articles
You don't need to be a great writer to write great articles, just be fast and entertaining. There is only ONE SINGLE THING you need to know about article writing. Tell a story. Stories are easy to follow and interesting.
How To Write Powerful Headlines
I want to tell you how I go about writing headlines. I like to keep swap files of headlines around for future use. And how I go about doing it goes something like this. .. I'll find a headline I like, wherever it may be, and then I don't copy it word for word, instead I'll use a "fill in the blank" approach.
The Largest Production in Audio-Book History
With Rod Taylor narrating and being performed by Russ Tamblyn, Robert Culp, James Darren, Kevin McCarthy, and Academy Award winner George Chakiris, the Audio-Book "Hard Rock Lovers" sets claim to the the title, "The largest production in Audio-Book History".
Segmenting Your Target Audience Through Your Copywriting
Ask any copywriter what the first commandment of copywriting is and they'll quickly tell you "Know Thy Target Audience. " In order to write effectively you have to know this one group of people and know them well.
Seven Ways to Select a Book Topic That Sells
Since a book title is the number one "Essential Hot-Selling Point" for your book, it's a good idea to choose one that sells well. 1. Write what you are passionate about. Write about a topic that will still interest you in two years.
Break In With Fillers: The Best Market For New Writers
Interested in breaking into writing or breaking into a new area? You can't go past writing fillers. Fillers are one of the most overlooked opportunities in the freelance writing world and offer one of the best opportunities for new writers.
How To Take Your Freelance Writing Chances
Your initial freelance writing assignments are the best way to present yourself to your client for repeated work. If you provide for them a good product, at a good price, they are likely to come back time and time again.
The Gifts of Being a Writing Parent
You have a deadline. Your work is due within hours, your contact keeps giving you the runaround and your e-mail account suddenly crashes. You're ready to dive out the window of a highrise because you're this close to losing your next paycheck.
(0.008)
Bookmark Page
Bookmark Site