Tools and Resources for Writing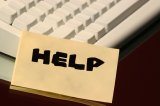 Software, articles, and other help for writers

If you are looking for software to help with your writing projects, look at our writing tools. If you like to read about writing, see the articles and ebooks in Writing Books, Writing eBooks, Writing Articles, Marketing Your Writings, Copywriting, Writing Tips, Writing Screenplays, and Your Writings - Stories, Essays, Poetry.
Book Writer™ – Word Processing for Writers
Are you writing a book?
Are you a student?
Are you researching?
If you are writing a book, or you have chapters, notes, papers, or any writings spread across multiple files, you can use Book Writer™ to free your creative mind from your computer.
Version 5.50: Now you can keep records on People, Places, Events, and Notes with your writings!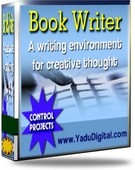 Combine related files into a project for easy management.
Merge individual chapters into a single manuscript for submissions.
Open all files in a project with a single click.
Move from file to file by clicking notebook tabs.
Find any word or phrase in all project files, opened or not.
Copy or move all files at once.
Zip all files in a project for backup or emailing.
Think of the right word easily with Active Thesaurus™.
Eliminate needless business functions from your word editor.
If you are a writer—not a business person or secretary—try this word processor made for writers!

More Information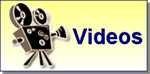 Whitesmoke™ – Check and Perfect Your Writing
Need help with grammar? Spelling? Punctuation?
No matter what software you are using for word processing, Whitesmoke can help perfect what you write! Grammar, spelling, and other language checking for fiction, non-fiction, business letters, legal medical documents, and email.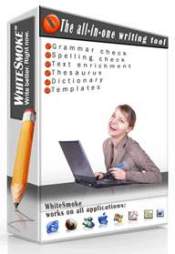 Works with any word processing software—Book Writer™, MS Word®, and others.
Perfect your English grammar with our English grammar check, grammar corrector, and grammar lessons.
Get just the right word with smart synonyms from our extensive synonyms dictionary.
Use the proofreader to check your English grammar and every other aspect of your writing.
Spell everything right with the spell checker's extensive dictionaries.
Power up your writing with relevant adjectives, adverbs, and phrases.
Get your punctuation right with the rules of the punctuation checker.
All these writing tools in one: Grammar checker, Thesaurus, Spell checker, Punctuation checker, Idioms dictionary.
Whitesmoke works with most applications! Use Whitesmoke with Book Writer™, Microsoft Word®, Outlook Express, Firefox, Internet Explorer—and many others.
See what it can do for your writing style.
WhiteSmoke 3-day FREE Trial
More Information
Selected Articles and Stories

Writing a Child Story: 8 Elements to Consider
While writing an entertaining child story is obviously more art than science, most successful child stories pay attention to the following 8 elements. #1: ThemeA good child story has an underlying theme.
Article Writing: How To Use Your Chakra Energy To Write
The seven Chakras are the hidden energy centres in your body through which you receive, process and transmit life energies. They act as "energy transformers" and influencers of change. Your thoughts, emotions or actions can either block or activate these hidden energy centres.
Defeating Writer's Block
If you're a writer, or a student, or anyone who's ever felt the desire or need to write, you know all about the dreaded thing known as writer's block. You sit at the computer, or your're at your desk with a pad and pen, ready to write.
How To Find Writing Work
Are you looking for new writing work? It can be a challenge to build a career in any area, but it is often even harder to do so when you are in a smaller town. Sure, there may be a huge market for talented freelancers in your area, but let's face it, it is not New York where you can find countless job vacancies in your field of freelance writing.
A Good Book Cover Design is Key
Marketing your Book cover, Spine and Information. Whether you've written your book or are just starting out, having an eye catching cover is a must. Did you know that customers may be looking over your book for 10 seconds or less?
Don't Miss These 10 Must Know Facts About Promoting Your Website with Article Writing
Most all ezine publishers need fresh content. Article writing is something that gets tedious to the publisher who sends out an ezine every week. Fresh, unique ideas are always attractive, and ezine authors don't mind publishing others work, (along with a complete research box, (THIS IS YOUR AD) as well.
The Lost Art of Hand Writing
For a couple of years now I have used a computer for everything from writing articles, to communicate, to playing games and to printing addresses onto envelopes. My laptop is never far away, it is usually by my side or on my knees, and the furthest it ever gets from my side is when I am on the toilet or in the swimming pool.
Tight Lines, Writers!
"Tight lines" is a good luck wish among fishermen. When you've hooked a fish, your line tightens up. I was musing on this expression as my husband critiqued my lousy casting skills on our latest fishing expedition.
(0.002)
Bookmark Page
Bookmark Site