Tools and Resources for Writing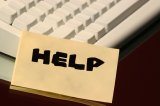 Software, articles, and other help for writers

If you are looking for software to help with your writing projects, look at our writing tools. If you like to read about writing, see the articles and ebooks in Writing Books, Writing eBooks, Writing Articles, Marketing Your Writings, Copywriting, Writing Tips, Writing Screenplays, and Your Writings - Stories, Essays, Poetry.
Book Writer™ – Word Processing for Writers
Are you writing a book?
Are you a student?
Are you researching?
If you are writing a book, or you have chapters, notes, papers, or any writings spread across multiple files, you can use Book Writer™ to free your creative mind from your computer.
Version 5.50: Now you can keep records on People, Places, Events, and Notes with your writings!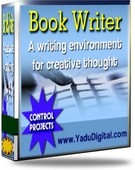 Combine related files into a project for easy management.
Merge individual chapters into a single manuscript for submissions.
Open all files in a project with a single click.
Move from file to file by clicking notebook tabs.
Find any word or phrase in all project files, opened or not.
Copy or move all files at once.
Zip all files in a project for backup or emailing.
Think of the right word easily with Active Thesaurus™.
Eliminate needless business functions from your word editor.
If you are a writer—not a business person or secretary—try this word processor made for writers!

More Information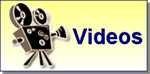 Whitesmoke™ – Check and Perfect Your Writing
Need help with grammar? Spelling? Punctuation?
No matter what software you are using for word processing, Whitesmoke can help perfect what you write! Grammar, spelling, and other language checking for fiction, non-fiction, business letters, legal medical documents, and email.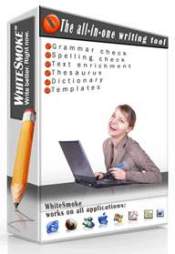 Works with any word processing software—Book Writer™, MS Word®, and others.
Perfect your English grammar with our English grammar check, grammar corrector, and grammar lessons.
Get just the right word with smart synonyms from our extensive synonyms dictionary.
Use the proofreader to check your English grammar and every other aspect of your writing.
Spell everything right with the spell checker's extensive dictionaries.
Power up your writing with relevant adjectives, adverbs, and phrases.
Get your punctuation right with the rules of the punctuation checker.
All these writing tools in one: Grammar checker, Thesaurus, Spell checker, Punctuation checker, Idioms dictionary.
Whitesmoke works with most applications! Use Whitesmoke with Book Writer™, Microsoft Word®, Outlook Express, Firefox, Internet Explorer—and many others.
See what it can do for your writing style.
WhiteSmoke 3-day FREE Trial
More Information
Selected Articles and Stories

How To Take Your Freelance Writing Chances
Your initial freelance writing assignments are the best way to present yourself to your client for repeated work. If you provide for them a good product, at a good price, they are likely to come back time and time again.
7 Steps to Writing Effective Cover Letters
A cover letter can be the ultimate compliment to your resume. With an effective and well-written letter, you can impress future employers with details that cannot always be found in the resume.
Writing Articles For Profit
Article writing has suddenly become very popular among online marketers lately. A lot of people are taking advantage of this fact to make extra money. So just how can writing articles make YOU extra money?
Top Ten Ways to Know your Book Concept will Sell--Before you Invest Time and Money
Make your book stand out from the crowd! Test your book's significance, find your market before you write, and treat your book as part of your business. 1. Test your book's significance.
The Billionaire Writer's Secret
During a career spanning twenty-five years of novel, film, and television work, I've two major tools most valuable: the yogic "chakras" for characterization, and Joseph Campbell's model of the Hero's Journey for plot structure.
The Mind's Fancy Dress Party - Or: Brainstorming With Contentclix Copywriters
In Berlin a restaurant opens for anorexics and in Buffalo a lawyer with a stutter wins a court case. When everything you're working on has gone STALE and your own initially promising concepts are starting to annoy you, you need a brainstorming session to get to the missing bits or generate some new ideas.
Write What You Know
We've heard the words, Write What You Know, but do we understand what they mean? The words can be misleading and may discourage new writers from branching out to try new genres. Do they mean we should only write about our experiences?
Writing Resources: 7 Books For Improving Your Manuscript
Whether a crawling novice or polished professional, writers from every walk of life have room for improvement in their work. An endless array of rules and techniques must be kept in mind when writing – punctuation, grammar, transition, show don't tell, etc.
(0.004)
Bookmark Page
Bookmark Site