Tools and Resources for Writing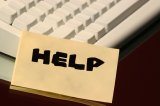 Software, articles, and other help for writers

If you are looking for software to help with your writing projects, look at our writing tools. If you like to read about writing, see the articles and ebooks in Writing Books, Writing eBooks, Writing Articles, Marketing Your Writings, Copywriting, Writing Tips, Writing Screenplays, and Your Writings - Stories, Essays, Poetry.
Book Writer™ – Word Processing for Writers
Are you writing a book?
Are you a student?
Are you researching?
If you are writing a book, or you have chapters, notes, papers, or any writings spread across multiple files, you can use Book Writer™ to free your creative mind from your computer.
Version 5.50: Now you can keep records on People, Places, Events, and Notes with your writings!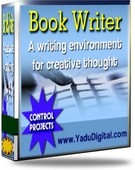 Combine related files into a project for easy management.
Merge individual chapters into a single manuscript for submissions.
Open all files in a project with a single click.
Move from file to file by clicking notebook tabs.
Find any word or phrase in all project files, opened or not.
Copy or move all files at once.
Zip all files in a project for backup or emailing.
Think of the right word easily with Active Thesaurus™.
Eliminate needless business functions from your word editor.
If you are a writer—not a business person or secretary—try this word processor made for writers!

More Information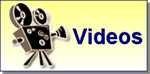 Whitesmoke™ – Check and Perfect Your Writing
Need help with grammar? Spelling? Punctuation?
No matter what software you are using for word processing, Whitesmoke can help perfect what you write! Grammar, spelling, and other language checking for fiction, non-fiction, business letters, legal medical documents, and email.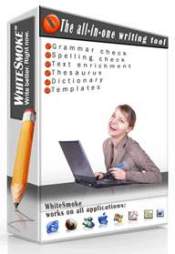 Works with any word processing software—Book Writer™, MS Word®, and others.
Perfect your English grammar with our English grammar check, grammar corrector, and grammar lessons.
Get just the right word with smart synonyms from our extensive synonyms dictionary.
Use the proofreader to check your English grammar and every other aspect of your writing.
Spell everything right with the spell checker's extensive dictionaries.
Power up your writing with relevant adjectives, adverbs, and phrases.
Get your punctuation right with the rules of the punctuation checker.
All these writing tools in one: Grammar checker, Thesaurus, Spell checker, Punctuation checker, Idioms dictionary.
Whitesmoke works with most applications! Use Whitesmoke with Book Writer™, Microsoft Word®, Outlook Express, Firefox, Internet Explorer—and many others.
See what it can do for your writing style.
WhiteSmoke 3-day FREE Trial
More Information
Selected Articles and Stories

Why Write an eBook?
It's not true that everything that has been said has already been written. Since that unfortunate axiom came into use, the whole universe has changed. Technology has changed, ideas have changed, and the mindsets of entire nations have changed.
Copywriting Secrets Of India's Mystics
Hi everyone,Been ruminating on this one for a little while now but itís probably one of the most profound discoveries of my life. It all began with a little book about music and itís had such a deep influence on my copywriting and small business, indeed my whole outlook on life, I'd like to share it with you all now.
How to Write a Resume That Stands Out From The Crowd
Todayís job market is competitive. Many companies receive hundreds of resumes a year, making it difficult for yours to stand out from the crowd. However, that should not keep you from getting interviews.
The Surprising Maxim that Maximises Your Copywriting Results
Who was it that said, "Modesty is a virtue"? Whoever it was, I'm sure they weren't referring to the field of sales and marketing, where self-promotion is the name of the game . .. or were they?
What SEO Copywriting IsÖ and Isn't
I've been frustrated lately. It seems people just don't get it. There's lots of talk about SEO copywriting these days, but hardly any of it is on target. The majority of the conversations, posts and articles I've seen deal with topics like keyword density, allowable limits, over optimization and such.
Copywriting Is Not One-Size-Fits-All
I was in shock. Honestly, I shook my head when I read his email. I meant no disrespect; I just couldnít believe he really felt that way. ďKaron, I want you to write the sales letter for my site.
Book Proposals 101.: What Publishers Want
Lots of writers like to talk about writing books. You hear very few talking about writing book proposals. Maybe that's why it's easy to forget that a strong book proposal is the first step to getting a great deal for your non-fiction book.
Lost That Writing Contest? Take Advantage Of It.
I submitted the best story Iíve ever written to a contest, but it didnít even win an honorable mention! I guess Iím not as good a writer as I thought I was, I might as well quit right now.
(0.002)
Bookmark Page
Bookmark Site