Tools and Resources for Writing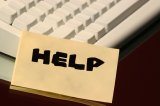 Software, articles, and other help for writers

If you are looking for software to help with your writing projects, look at our writing tools. If you like to read about writing, see the articles and ebooks in Writing Books, Writing eBooks, Writing Articles, Marketing Your Writings, Copywriting, Writing Tips, Writing Screenplays, and Your Writings - Stories, Essays, Poetry.
Book Writer™ – Word Processing for Writers
Are you writing a book?
Are you a student?
Are you researching?
If you are writing a book, or you have chapters, notes, papers, or any writings spread across multiple files, you can use Book Writer™ to free your creative mind from your computer.
Version 5.50: Now you can keep records on People, Places, Events, and Notes with your writings!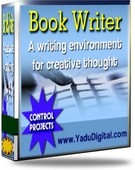 Combine related files into a project for easy management.
Merge individual chapters into a single manuscript for submissions.
Open all files in a project with a single click.
Move from file to file by clicking notebook tabs.
Find any word or phrase in all project files, opened or not.
Copy or move all files at once.
Zip all files in a project for backup or emailing.
Think of the right word easily with Active Thesaurus™.
Eliminate needless business functions from your word editor.
If you are a writer—not a business person or secretary—try this word processor made for writers!

More Information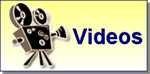 Whitesmoke™ – Check and Perfect Your Writing
Need help with grammar? Spelling? Punctuation?
No matter what software you are using for word processing, Whitesmoke can help perfect what you write! Grammar, spelling, and other language checking for fiction, non-fiction, business letters, legal medical documents, and email.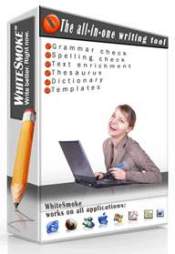 Works with any word processing software—Book Writer™, MS Word®, and others.
Perfect your English grammar with our English grammar check, grammar corrector, and grammar lessons.
Get just the right word with smart synonyms from our extensive synonyms dictionary.
Use the proofreader to check your English grammar and every other aspect of your writing.
Spell everything right with the spell checker's extensive dictionaries.
Power up your writing with relevant adjectives, adverbs, and phrases.
Get your punctuation right with the rules of the punctuation checker.
All these writing tools in one: Grammar checker, Thesaurus, Spell checker, Punctuation checker, Idioms dictionary.
Whitesmoke works with most applications! Use Whitesmoke with Book Writer™, Microsoft Word®, Outlook Express, Firefox, Internet Explorer—and many others.
See what it can do for your writing style.
WhiteSmoke 3-day FREE Trial
More Information
Selected Articles and Stories

Reading & Writing English: Words Ending In "D"
The different sounds that the letter"d" takes at the end of a verb in the past tenseAn extract from the book: Word Power by the author of this article. The English language indicates that the action of the verb is in the past by having some form of the "d" or "t" sound end the word.
How To Get A Job Writing Speeches
Jobs in speech writing are amongst the most difficult to find, but are much sought after. In many cases, the subjects that will deliver them will want to find expert advice on what to say, how to say it, and how to make themselves look good through it.
Taming The Book Proposal
Oh, that most maddening of documents! For so many of us eager to move forward with our nonfiction projects, it looms large like a guard at the queen's castle, blocking the path to publication.
Seven Secrets Of Highly Creative Writers
The Lifewriting™ approach to your writing career demands a relatively high creative output. It isn't designed to coddle people who nurse a single story for years before sending it out. But students often protest that they simply don't come up with many good ideas, and that the ideas they do generate are appropriate for novels.
Are You a Freelance Writer? - Then You Need a Website
As a freelance writer, it is important to present yourself to your clients in a highly effective way. One of the most effective methods that freelancers use is a website. You can and should produce your own website to draw people in and learn about your skills.
Defy the Myths, Get Your Book Written--Fast! - Part 1
Why don't you write a book? Most people complain it takes too long. They are too busy. One professional coach said she was not a natural writer. An entrepreneur feared it wouldn't sell, or it would be too much effort.
Five Secrets of Winning Book Proposals
Working in the publishing industry comes with a high expectation, especially from complete strangers. After the causal 'hello' progresses to 'what do you do,' and my answer is 'I am a publisher,' the words, like fairy dust, work magic; and in the eyes of my conversation partner, I'm transformed into a glamorous Advice Goddess—would I mind reading this stranger's book proposal?
Ten Tips on Writing and Creativity
1. Don't think. Creating a story or book has little to do with the intellect or language when we first begin. Our best ideas will emerge as a spark or image. Like dreams, they will make little sense.
(0.009)
Bookmark Page
Bookmark Site