Tools and Resources for Writing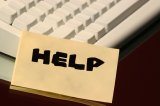 Software, articles, and other help for writers

If you are looking for software to help with your writing projects, look at our writing tools. If you like to read about writing, see the articles and ebooks in Writing Books, Writing eBooks, Writing Articles, Marketing Your Writings, Copywriting, Writing Tips, Writing Screenplays, and Your Writings - Stories, Essays, Poetry.
Book Writer™ – Word Processing for Writers
Are you writing a book?
Are you a student?
Are you researching?
If you are writing a book, or you have chapters, notes, papers, or any writings spread across multiple files, you can use Book Writer™ to free your creative mind from your computer.
Version 5.50: Now you can keep records on People, Places, Events, and Notes with your writings!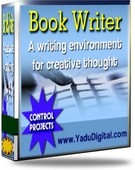 Combine related files into a project for easy management.
Merge individual chapters into a single manuscript for submissions.
Open all files in a project with a single click.
Move from file to file by clicking notebook tabs.
Find any word or phrase in all project files, opened or not.
Copy or move all files at once.
Zip all files in a project for backup or emailing.
Think of the right word easily with Active Thesaurus™.
Eliminate needless business functions from your word editor.
If you are a writer—not a business person or secretary—try this word processor made for writers!

More Information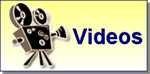 Whitesmoke™ – Check and Perfect Your Writing
Need help with grammar? Spelling? Punctuation?
No matter what software you are using for word processing, Whitesmoke can help perfect what you write! Grammar, spelling, and other language checking for fiction, non-fiction, business letters, legal medical documents, and email.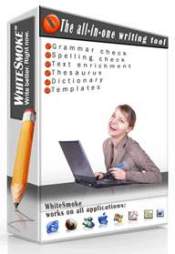 Works with any word processing software—Book Writer™, MS Word®, and others.
Perfect your English grammar with our English grammar check, grammar corrector, and grammar lessons.
Get just the right word with smart synonyms from our extensive synonyms dictionary.
Use the proofreader to check your English grammar and every other aspect of your writing.
Spell everything right with the spell checker's extensive dictionaries.
Power up your writing with relevant adjectives, adverbs, and phrases.
Get your punctuation right with the rules of the punctuation checker.
All these writing tools in one: Grammar checker, Thesaurus, Spell checker, Punctuation checker, Idioms dictionary.
Whitesmoke works with most applications! Use Whitesmoke with Book Writer™, Microsoft Word®, Outlook Express, Firefox, Internet Explorer—and many others.
See what it can do for your writing style.
WhiteSmoke 3-day FREE Trial
More Information
Selected Articles and Stories

Screenwriting Tips from a Screenplay Contest Judge
After cracking hundreds of screenplays sent into the BlueCat Screenplay Competition, the same problems in the execution of the story and script continue to emerge. Here is a general overview of these persistent issues.
Write Right
The rich and colorful descriptors flowing from your deft digits on a seasoned keyboard will tantalize and transform your rapt audience. What? ! That line may be too flowery but does show how important it is to write advertising copy that demands to be noticed.
Does Your Copywriting Trigger What Makes Your Visitors Buy?
You study your website stats and see the amount of traffic coming through. Nice numbers. But when you compare your traffic against your sales, what do you get? A small fraction of 1%?
Seven Ways To Connect Your Writing And Your Life
An important question for any artist is: How can I built a career and simultaneously be true to myself? Itís an important question, and during the twenty years Iíve taught writing, hundreds of students have expressed the belief that success and personal integrity are mutually exclusive.
Write Benefits in Your Headlines to Deliver the Dream!
When you create headlines, do you put benefits into your headlines to deliver the dream? Do you create headlines that draw your reader deeper into the rest of copy? Let me ask you a simple question.
Framing Your Story: Writing Tips for Online Marketing
The Art Of Self Promotion One of the keys to small business success is the ability to develop, write, edit and design your own marketing material. In order to accomplish this goal a small business owner must learn the essential art of self-promotion.
5 Business Essentials (Besides Great Copywriting) To Maximize Your Sales Success
Effective copywriting is one piece of the puzzle. But you also need some basic business essentials. Sure, great ad copy is a crucial component to marketing success, but it's not the be-all-and-end-all some people seem to think.
Custom Writing Services: Market Overview
In this article the author is going to carry out custom writing services market overview providing comprehensive survey of the market divided into the following categories: market identification, market size, market segmentation, market growth speed, market customers, principles of operation, financial characteristics, regulations, and other categories.
(0.001)
Bookmark Page
Bookmark Site