Tools and Resources for Writing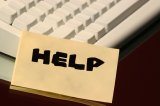 Software, articles, and other help for writers

If you are looking for software to help with your writing projects, look at our writing tools. If you like to read about writing, see the articles and ebooks in Writing Books, Writing eBooks, Writing Articles, Marketing Your Writings, Copywriting, Writing Tips, Writing Screenplays, and Your Writings - Stories, Essays, Poetry.
Book Writer™ – Word Processing for Writers
Are you writing a book?
Are you a student?
Are you researching?
If you are writing a book, or you have chapters, notes, papers, or any writings spread across multiple files, you can use Book Writer™ to free your creative mind from your computer.
Version 5.50: Now you can keep records on People, Places, Events, and Notes with your writings!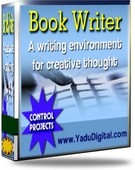 Combine related files into a project for easy management.
Merge individual chapters into a single manuscript for submissions.
Open all files in a project with a single click.
Move from file to file by clicking notebook tabs.
Find any word or phrase in all project files, opened or not.
Copy or move all files at once.
Zip all files in a project for backup or emailing.
Think of the right word easily with Active Thesaurus™.
Eliminate needless business functions from your word editor.
If you are a writer—not a business person or secretary—try this word processor made for writers!

More Information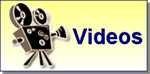 Whitesmoke™ – Check and Perfect Your Writing
Need help with grammar? Spelling? Punctuation?
No matter what software you are using for word processing, Whitesmoke can help perfect what you write! Grammar, spelling, and other language checking for fiction, non-fiction, business letters, legal medical documents, and email.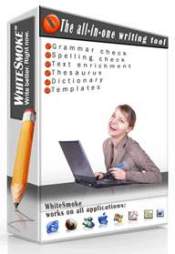 Works with any word processing software—Book Writer™, MS Word®, and others.
Perfect your English grammar with our English grammar check, grammar corrector, and grammar lessons.
Get just the right word with smart synonyms from our extensive synonyms dictionary.
Use the proofreader to check your English grammar and every other aspect of your writing.
Spell everything right with the spell checker's extensive dictionaries.
Power up your writing with relevant adjectives, adverbs, and phrases.
Get your punctuation right with the rules of the punctuation checker.
All these writing tools in one: Grammar checker, Thesaurus, Spell checker, Punctuation checker, Idioms dictionary.
Whitesmoke works with most applications! Use Whitesmoke with Book Writer™, Microsoft Word®, Outlook Express, Firefox, Internet Explorer—and many others.
See what it can do for your writing style.
WhiteSmoke 3-day FREE Trial
More Information
Selected Articles and Stories

The Subjective World of Book Sales Numbers
Nielsen BookScan reports 4. 1 million copies of J. K. Rowling's Harry Potter and the Half-Blood Prince sold in the U. S. in its first 24 hours of release. Industry tracker, Scholastic, reports when sales at Wal-Mart, Sam's Club and airports are added, the figure jumps to 6.
Promoting Your Online Writing Portfolio
Dear Writing Reader,One of the most popular questions from Authors on my site, Writing. Com, is: "How do I promote my Online Writing Portfolio outside of Writing. Com? "Here are my top five tips for increasing the amount of exposure to anyone's online Writing Portfolio:
Writing A Book - Tips From An Author #4
Style is one of the most important considerations when writing a bestseller, and as we mentioned in previous articles, they key is consistency. It's almost a hallmark of a top 10 best seller to have a strong, consistent style.
It's Good To Be A New Writer: Breaking The Myth That Experience Is Everything
There's a rumor out there in the publishing world that an editor won't even look at the work of a new writer. It might be true for certain types of writing, but after interviewing hundreds of editors, I've found that most are more open to new writers than you might think.
Writing A Book - Tips From An Author #2
Writing a three act story - dealing with the middle act. In the second or middle act, you get to expand the story past the initial 'inciting incident', and develop the characters and their various drives and needs.
How To Get A Reporter's Attention For Your Book
Reporters are busy people. On any given day they are fielding dozens of phone calls, making calls of their own, reading stacks of newspapers and magazines and rushing to meet deadlines. So how do you break through all the noise to get a reporter or an editor on the phone to listen to your pitch?
The Billionaire Writer's Secret
During a career spanning twenty-five years of novel, film, and television work, I've two major tools most valuable: the yogic "chakras" for characterization, and Joseph Campbell's model of the Hero's Journey for plot structure.
The Arrogant Writer: Five Ways to Nurture and Defend your Muse
Arrogance has a bad rap. We think of arrogant people as unpleasant to be around, full of themselves, and incapable of taking an interest in anyone else. However, when applied to one's own writing, a certain measure of well-placed arrogance can be a useful tool.
(0.001)
Bookmark Page
Bookmark Site