Tools and Resources for Writing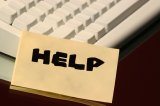 Software, articles, and other help for writers

If you are looking for software to help with your writing projects, look at our writing tools. If you like to read about writing, see the articles and ebooks in Writing Books, Writing eBooks, Writing Articles, Marketing Your Writings, Copywriting, Writing Tips, Writing Screenplays, and Your Writings - Stories, Essays, Poetry.
Book Writer™ – Word Processing for Writers
Are you writing a book?
Are you a student?
Are you researching?
If you are writing a book, or you have chapters, notes, papers, or any writings spread across multiple files, you can use Book Writer™ to free your creative mind from your computer.
Version 5.50: Now you can keep records on People, Places, Events, and Notes with your writings!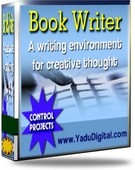 Combine related files into a project for easy management.
Merge individual chapters into a single manuscript for submissions.
Open all files in a project with a single click.
Move from file to file by clicking notebook tabs.
Find any word or phrase in all project files, opened or not.
Copy or move all files at once.
Zip all files in a project for backup or emailing.
Think of the right word easily with Active Thesaurus™.
Eliminate needless business functions from your word editor.
If you are a writer—not a business person or secretary—try this word processor made for writers!

More Information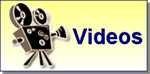 Whitesmoke™ – Check and Perfect Your Writing
Need help with grammar? Spelling? Punctuation?
No matter what software you are using for word processing, Whitesmoke can help perfect what you write! Grammar, spelling, and other language checking for fiction, non-fiction, business letters, legal medical documents, and email.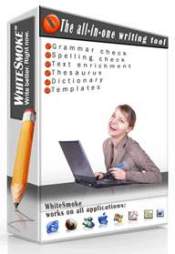 Works with any word processing software—Book Writer™, MS Word®, and others.
Perfect your English grammar with our English grammar check, grammar corrector, and grammar lessons.
Get just the right word with smart synonyms from our extensive synonyms dictionary.
Use the proofreader to check your English grammar and every other aspect of your writing.
Spell everything right with the spell checker's extensive dictionaries.
Power up your writing with relevant adjectives, adverbs, and phrases.
Get your punctuation right with the rules of the punctuation checker.
All these writing tools in one: Grammar checker, Thesaurus, Spell checker, Punctuation checker, Idioms dictionary.
Whitesmoke works with most applications! Use Whitesmoke with Book Writer™, Microsoft Word®, Outlook Express, Firefox, Internet Explorer—and many others.
See what it can do for your writing style.
WhiteSmoke 3-day FREE Trial
More Information
Selected Articles and Stories

Segmenting Your Target Audience Through Your Copywriting
Ask any copywriter what the first commandment of copywriting is and they'll quickly tell you "Know Thy Target Audience. " In order to write effectively you have to know this one group of people and know them well.
Writing Help
Whether you are working for a small business, large corporation, or are a student, there are numerous sources that you can turn to for help with writing. Businesses need to be able to effectively communicate with their customers, their employees and their potential customers.
Copywriting Secrets Of India's Mystics
Hi everyone,Been ruminating on this one for a little while now but it's probably one of the most profound discoveries of my life. It all began with a little book about music and it's had such a deep influence on my copywriting and small business, indeed my whole outlook on life, I'd like to share it with you all now.
Tight Lines, Writers!
"Tight lines" is a good luck wish among fishermen. When you've hooked a fish, your line tightens up. I was musing on this expression as my husband critiqued my lousy casting skills on our latest fishing expedition.
How to write a press release
A well structured press release in an excellent way of receiving free publicity for very little effort and cost. It is simply the process of writing a newsworthy story about your company, products or services in a reasonably standard format, and then distributing it in the correct way to relevant media contacts.
How To Write Better Sales Copy: The One (And Only) Proven Method That Works!
There's an old joke that goes something like this: A man is walking down 7th Avenue in Manhattan and he asks a stranger "How do you get to Carnegie Hall? " The stranger tips his hat and politely says, "Practice.
Words To Avoid Using In Copywriting And Advertising
I could still recall the days of writing telegrams. That was before the fax machine, internet and email. Writing a telegram meant economy of words and so obvious verbs and needless adjectives had to be omitted.
Five How To's For Those Who Dream Of Becoming A Writer
I am often asked what it takes to become a writer or "How can I do what you do? " The answer is not complicated. Anyone can write. Even if you were never a contestant for your eighth grade spelling bee, there is spell check.
(0.007)
Bookmark Page
Bookmark Site