Tools and Resources for Writing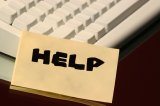 Software, articles, and other help for writers

If you are looking for software to help with your writing projects, look at our writing tools. If you like to read about writing, see the articles and ebooks in Writing Books, Writing eBooks, Writing Articles, Marketing Your Writings, Copywriting, Writing Tips, Writing Screenplays, and Your Writings - Stories, Essays, Poetry.
Book Writer™ – Word Processing for Writers
Are you writing a book?
Are you a student?
Are you researching?
If you are writing a book, or you have chapters, notes, papers, or any writings spread across multiple files, you can use Book Writer™ to free your creative mind from your computer.
Version 5.50: Now you can keep records on People, Places, Events, and Notes with your writings!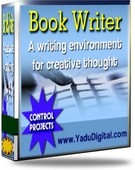 Combine related files into a project for easy management.
Merge individual chapters into a single manuscript for submissions.
Open all files in a project with a single click.
Move from file to file by clicking notebook tabs.
Find any word or phrase in all project files, opened or not.
Copy or move all files at once.
Zip all files in a project for backup or emailing.
Think of the right word easily with Active Thesaurus™.
Eliminate needless business functions from your word editor.
If you are a writer—not a business person or secretary—try this word processor made for writers!

More Information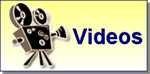 Whitesmoke™ – Check and Perfect Your Writing
Need help with grammar? Spelling? Punctuation?
No matter what software you are using for word processing, Whitesmoke can help perfect what you write! Grammar, spelling, and other language checking for fiction, non-fiction, business letters, legal medical documents, and email.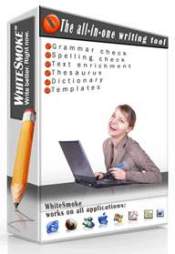 Works with any word processing software—Book Writer™, MS Word®, and others.
Perfect your English grammar with our English grammar check, grammar corrector, and grammar lessons.
Get just the right word with smart synonyms from our extensive synonyms dictionary.
Use the proofreader to check your English grammar and every other aspect of your writing.
Spell everything right with the spell checker's extensive dictionaries.
Power up your writing with relevant adjectives, adverbs, and phrases.
Get your punctuation right with the rules of the punctuation checker.
All these writing tools in one: Grammar checker, Thesaurus, Spell checker, Punctuation checker, Idioms dictionary.
Whitesmoke works with most applications! Use Whitesmoke with Book Writer™, Microsoft Word®, Outlook Express, Firefox, Internet Explorer—and many others.
See what it can do for your writing style.
WhiteSmoke 3-day FREE Trial
More Information
Selected Articles and Stories

Top Ten Ways to Design Each Part of your Book to Sell More
Whether you are an ebook author/publisher or a print book author/publisher, you can get your unique, helpful information out to your audience. You'll help make other people's lives better, become a household name, gain clients, sell more books and make much more money when you design each part of your book to attract more readers.
Mystery Writing: Incorporating Various Non-Legal Professions:
The mysteries of the "Golden Age" featured amateur detectives who became embroiled in solving crimes accidentally, meaning they just happened to be 'on the spot' at the time the crime occurred. In modern mystery novels, however, there seems to be a trend towards making the protagonist/amateur detective become involved with the mystery through his or her profession or hobby.
What Bruce Springsteen Taught Me About Writing
This year marks the 30th anniversary of the release of Bruce Springsteen's groundbreaking album Born to Run. Columbia Records is celebrating by re-releasing the disc with lots of audio and video goodies including interview material of Bruce discussing the writing of this seminal work.
SEO Article Writing 101
SEO writing is very different from content writing, article writing, story writing and news writing. When I first realized my innate talent for writing stuff and putting thoughts into words, I was still reading Mills and Boons, and it was during this time that my romance storybooks were confiscated by my classroom teacher because I was reading in class.
Why You Don't Write Your Book
In the ten years that I've taught people how to get on with their books and creative projects, I've noticed a phenomenon that I'll call "Author's Block. " Would-be writers can, indeed, sit down and work when pressed to it.
Seven Ways to Select a Book Topic That Sells
Since a book title is the number one "Essential Hot-Selling Point" for your book, it's a good idea to choose one that sells well. 1. Write what you are passionate about. Write about a topic that will still interest you in two years.
Best-Selling Book Secrets
Everyone says, "Some day I'm going to write a book," but few actually do. So congratulations on a noteworthy achievement! Now that you're holding your book in your hands, after years of research, writing, editing and rewriting, the last words you'll want to hear are, "That was the easy part.
How You Can Take Advantage of the Increasing Demand for Freelance Online Writers
The freelance writing market is a growing market to be in. There are many jobs available, but sometimes, it can be hard to find the work that you want, and available at the time you want it to be.
(0.001)
Bookmark Page
Bookmark Site