Tools and Resources for Writing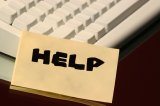 Software, articles, and other help for writers

If you are looking for software to help with your writing projects, look at our writing tools. If you like to read about writing, see the articles and ebooks in Writing Books, Writing eBooks, Writing Articles, Marketing Your Writings, Copywriting, Writing Tips, Writing Screenplays, and Your Writings - Stories, Essays, Poetry.
Book Writer™ – Word Processing for Writers
Are you writing a book?
Are you a student?
Are you researching?
If you are writing a book, or you have chapters, notes, papers, or any writings spread across multiple files, you can use Book Writer™ to free your creative mind from your computer.
Version 5.50: Now you can keep records on People, Places, Events, and Notes with your writings!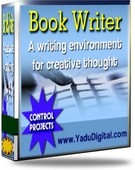 Combine related files into a project for easy management.
Merge individual chapters into a single manuscript for submissions.
Open all files in a project with a single click.
Move from file to file by clicking notebook tabs.
Find any word or phrase in all project files, opened or not.
Copy or move all files at once.
Zip all files in a project for backup or emailing.
Think of the right word easily with Active Thesaurus™.
Eliminate needless business functions from your word editor.
If you are a writer—not a business person or secretary—try this word processor made for writers!

More Information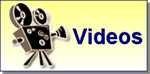 Whitesmoke™ – Check and Perfect Your Writing
Need help with grammar? Spelling? Punctuation?
No matter what software you are using for word processing, Whitesmoke can help perfect what you write! Grammar, spelling, and other language checking for fiction, non-fiction, business letters, legal medical documents, and email.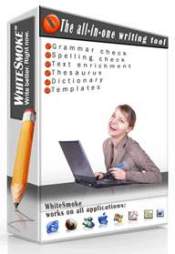 Works with any word processing software—Book Writer™, MS Word®, and others.
Perfect your English grammar with our English grammar check, grammar corrector, and grammar lessons.
Get just the right word with smart synonyms from our extensive synonyms dictionary.
Use the proofreader to check your English grammar and every other aspect of your writing.
Spell everything right with the spell checker's extensive dictionaries.
Power up your writing with relevant adjectives, adverbs, and phrases.
Get your punctuation right with the rules of the punctuation checker.
All these writing tools in one: Grammar checker, Thesaurus, Spell checker, Punctuation checker, Idioms dictionary.
Whitesmoke works with most applications! Use Whitesmoke with Book Writer™, Microsoft Word®, Outlook Express, Firefox, Internet Explorer—and many others.
See what it can do for your writing style.
WhiteSmoke 3-day FREE Trial
More Information
Selected Articles and Stories

Article Writing: How To Use Your Chakra Energy To Write
The seven Chakras are the hidden energy centres in your body through which you receive, process and transmit life energies. They act as "energy transformers" and influencers of change. Your thoughts, emotions or actions can either block or activate these hidden energy centres.
How to Write a Book in Five Easy Steps
Because Iíve written more than a 100 books and even been a book publisher, people regularly ask me how one writes a book. I always shrug and say itís not that hard. But this little article attempts to provide a better answer to the question by describing the easy five-step approach that I use and that I recommend you use.
The Lost Art Of Fundamental Copywriting
What ever happened to good old fashion, fundamental copywriting? Has anyone seen AIDA? I mean, before you can run, you first have to learn how to walk, right? Yet, I see it over and over again.
Tackling a Writing Assignment: How To Get Started
Writing assignments are often considered the worst possible class or course assignment. There's nothing worse than sitting down in front of a computer, with a blank screen in front of you.
My Favorite Expert Advice on Writing the Stories of Our Lives, Gleaned From My Favorite Books on the Subject
This outline is adapted from a handout I give to my lifewriting students. The points made here apply to writing in general as well as to writing our life stories in particular. I. Why should we write?
Article Writing: 10 Reasons Why The Discipline Is Necessary For Any Internet Marketer
The hardest part about writing, is getting oneís self to actually start writing. Most writers usually hate to write but love it when they have finished writing. To be able to escape this process, what some writers do is procrastinate.
How to write a press release
A well structured press release in an excellent way of receiving free publicity for very little effort and cost. It is simply the process of writing a newsworthy story about your company, products or services in a reasonably standard format, and then distributing it in the correct way to relevant media contacts.
Are You a Freelance Writer? - Then You Need a Website
As a freelance writer, it is important to present yourself to your clients in a highly effective way. One of the most effective methods that freelancers use is a website. You can and should produce your own website to draw people in and learn about your skills.
(0.006)
Bookmark Page
Bookmark Site