Tools and Resources for Writing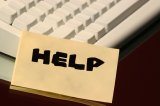 Software, articles, and other help for writers

If you are looking for software to help with your writing projects, look at our writing tools. If you like to read about writing, see the articles and ebooks in Writing Books, Writing eBooks, Writing Articles, Marketing Your Writings, Copywriting, Writing Tips, Writing Screenplays, and Your Writings - Stories, Essays, Poetry.
Book Writer™ – Word Processing for Writers
Are you writing a book?
Are you a student?
Are you researching?
If you are writing a book, or you have chapters, notes, papers, or any writings spread across multiple files, you can use Book Writer™ to free your creative mind from your computer.
Version 5.50: Now you can keep records on People, Places, Events, and Notes with your writings!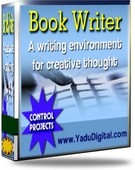 Combine related files into a project for easy management.
Merge individual chapters into a single manuscript for submissions.
Open all files in a project with a single click.
Move from file to file by clicking notebook tabs.
Find any word or phrase in all project files, opened or not.
Copy or move all files at once.
Zip all files in a project for backup or emailing.
Think of the right word easily with Active Thesaurus™.
Eliminate needless business functions from your word editor.
If you are a writer—not a business person or secretary—try this word processor made for writers!

More Information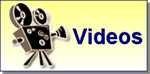 Whitesmoke™ – Check and Perfect Your Writing
Need help with grammar? Spelling? Punctuation?
No matter what software you are using for word processing, Whitesmoke can help perfect what you write! Grammar, spelling, and other language checking for fiction, non-fiction, business letters, legal medical documents, and email.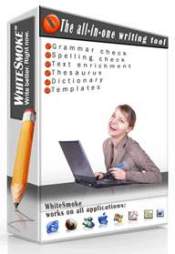 Works with any word processing software—Book Writer™, MS Word®, and others.
Perfect your English grammar with our English grammar check, grammar corrector, and grammar lessons.
Get just the right word with smart synonyms from our extensive synonyms dictionary.
Use the proofreader to check your English grammar and every other aspect of your writing.
Spell everything right with the spell checker's extensive dictionaries.
Power up your writing with relevant adjectives, adverbs, and phrases.
Get your punctuation right with the rules of the punctuation checker.
All these writing tools in one: Grammar checker, Thesaurus, Spell checker, Punctuation checker, Idioms dictionary.
Whitesmoke works with most applications! Use Whitesmoke with Book Writer™, Microsoft Word®, Outlook Express, Firefox, Internet Explorer—and many others.
See what it can do for your writing style.
WhiteSmoke 3-day FREE Trial
More Information
Selected Articles and Stories

Write Website Copy That Sells - Try a Little Flesh with Your Flash
Your website looks great: solid words, easy navigation, graphics just so, and maybe even a bit of flash with some multimedia. But customers are not buying. You wonder if itís the writing.
Five How To's For Those Who Dream Of Becoming A Writer
I am often asked what it takes to become a writer or "How can I do what you do? " The answer is not complicated. Anyone can write. Even if you were never a contestant for your eighth grade spelling bee, there is spell check.
How to Find a Publisher for Your First Book
Finding a publisher can be very strenuous. In fact, it may even be harder than actually writing the book itself. There are three things to remember when finding a publisher for your book:
Copywriting for Sales - Understand Your Audience's Need
Regardless of what you're selling, marketing or promoting, you have to have a good understanding of your audience before you can create effective copywriting. Without knowing who you're writing for and what they hope to get from the copy you create, your copy might not achieve the desired effect.
Book Marketing and Book Promotion Using Book Signings
As a book publicist I have a strong opinion about book tours. Authors tend to think they are a great idea because they see Bill and Hillary Clinton, Rachael Ray, Howard Stern and other big names out on the circuit and think thatís the way to promote a book.
The Arrogant Writer: Five Ways to Nurture and Defend your Muse
Arrogance has a bad rap. We think of arrogant people as unpleasant to be around, full of themselves, and incapable of taking an interest in anyone else. However, when applied to oneís own writing, a certain measure of well-placed arrogance can be a useful tool.
Writing in the Shower (or Wherever You May Be)
I just glanced at the clock. 7: 35 am. That leaves me ten, maybe fifteen minutes to write before it's time for me to head for my day job. What can I possibly accomplish in so little time?
Creating A Search Engine Copywriting Plan
Search engine copywriting has become an extremely important part of the overall search engine optimization process. However, in addition, search engine copywriting has developed into a misunderstood craft.
(0.004)
Bookmark Page
Bookmark Site