Tools and Resources for Writing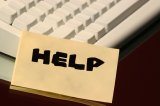 Software, articles, and other help for writers

If you are looking for software to help with your writing projects, look at our writing tools. If you like to read about writing, see the articles and ebooks in Writing Books, Writing eBooks, Writing Articles, Marketing Your Writings, Copywriting, Writing Tips, Writing Screenplays, and Your Writings - Stories, Essays, Poetry.
Book Writer™ – Word Processing for Writers
Are you writing a book?
Are you a student?
Are you researching?
If you are writing a book, or you have chapters, notes, papers, or any writings spread across multiple files, you can use Book Writer™ to free your creative mind from your computer.
Version 5.50: Now you can keep records on People, Places, Events, and Notes with your writings!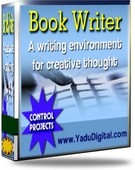 Combine related files into a project for easy management.
Merge individual chapters into a single manuscript for submissions.
Open all files in a project with a single click.
Move from file to file by clicking notebook tabs.
Find any word or phrase in all project files, opened or not.
Copy or move all files at once.
Zip all files in a project for backup or emailing.
Think of the right word easily with Active Thesaurus™.
Eliminate needless business functions from your word editor.
If you are a writer—not a business person or secretary—try this word processor made for writers!

More Information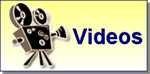 Whitesmoke™ – Check and Perfect Your Writing
Need help with grammar? Spelling? Punctuation?
No matter what software you are using for word processing, Whitesmoke can help perfect what you write! Grammar, spelling, and other language checking for fiction, non-fiction, business letters, legal medical documents, and email.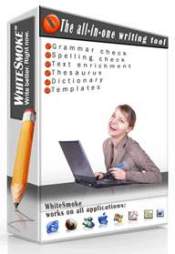 Works with any word processing software—Book Writer™, MS Word®, and others.
Perfect your English grammar with our English grammar check, grammar corrector, and grammar lessons.
Get just the right word with smart synonyms from our extensive synonyms dictionary.
Use the proofreader to check your English grammar and every other aspect of your writing.
Spell everything right with the spell checker's extensive dictionaries.
Power up your writing with relevant adjectives, adverbs, and phrases.
Get your punctuation right with the rules of the punctuation checker.
All these writing tools in one: Grammar checker, Thesaurus, Spell checker, Punctuation checker, Idioms dictionary.
Whitesmoke works with most applications! Use Whitesmoke with Book Writer™, Microsoft Word®, Outlook Express, Firefox, Internet Explorer—and many others.
See what it can do for your writing style.
WhiteSmoke 3-day FREE Trial
More Information
Selected Articles and Stories

How To Handle Writer's Block
Do you ever sit down to write and feel as if you're plodding through mud to get even a few words down on paper? Do you wonder if you'll ever come up with a useful idea again? You may be suffering from writer's block.
Writing Help
Whether you are working for a small business, large corporation, or are a student, there are numerous sources that you can turn to for help with writing. Businesses need to be able to effectively communicate with their customers, their employees and their potential customers.
The Untold Secrets of Writing Best Selling Children's Books
Ever wondered how the most successful children's book writers get their ideas? The answer may surprise you. Most children's books are based on the same exact story - good versus evil.
12 Low Cost or No-Cost Techniques to Snag Lucrative Freelance Writing Assignments ASAP
No matter where you live, landing lucrative writing assignments doesn't need to be difficult. The secret to a profitable freelance writing career is to start small and build it from there.
Five Secrets of Winning Book Proposals
Working in the publishing industry comes with a high expectation, especially from complete strangers. After the causal 'hello' progresses to 'what do you do,' and my answer is 'I am a publisher,' the words, like fairy dust, work magic; and in the eyes of my conversation partner, I'm transformed into a glamorous Advice Goddess—would I mind reading this stranger's book proposal?
A New Nonfiction Book Details The Montana Prison Riot Of 1959 And Investigates Jerry Myles, The Psychopath Who Caused It
In Jerry's Riot: The True Story of Montana's 1959 Prison Disturbance, author Kevin S. Giles captures the conflict that ensued between career convict Jerry Myles, who had done time at Alcatraz Island and other federal and state prisons, and Warden Floyd Powell.
Are Writing Exercises Effective?
It was reported that the great American author Sinclair Lewis was once asked to give a lecture on writing to a group of college students: "Looking out at this gathering," he said to the assembled students, "makes me want to know how many of you really and truly wish to become writers?
Consider Self Publishing in Ebook Format
Today, more than every before authors are presented with publishing opportunities that have never existed before. This is not to understate the hard work that authors have to go through to get recognition, write great books, and make a full time living from their passion of expression.
(0.001)
Bookmark Page
Bookmark Site