Tools and Resources for Writing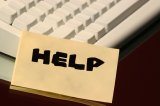 Software, articles, and other help for writers

If you are looking for software to help with your writing projects, look at our writing tools. If you like to read about writing, see the articles and ebooks in Writing Books, Writing eBooks, Writing Articles, Marketing Your Writings, Copywriting, Writing Tips, Writing Screenplays, and Your Writings - Stories, Essays, Poetry.
Book Writer™ – Word Processing for Writers
Are you writing a book?
Are you a student?
Are you researching?
If you are writing a book, or you have chapters, notes, papers, or any writings spread across multiple files, you can use Book Writer™ to free your creative mind from your computer.
Version 5.50: Now you can keep records on People, Places, Events, and Notes with your writings!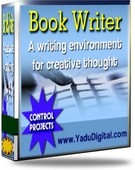 Combine related files into a project for easy management.
Merge individual chapters into a single manuscript for submissions.
Open all files in a project with a single click.
Move from file to file by clicking notebook tabs.
Find any word or phrase in all project files, opened or not.
Copy or move all files at once.
Zip all files in a project for backup or emailing.
Think of the right word easily with Active Thesaurus™.
Eliminate needless business functions from your word editor.
If you are a writer—not a business person or secretary—try this word processor made for writers!

More Information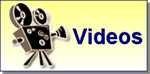 Whitesmoke™ – Check and Perfect Your Writing
Need help with grammar? Spelling? Punctuation?
No matter what software you are using for word processing, Whitesmoke can help perfect what you write! Grammar, spelling, and other language checking for fiction, non-fiction, business letters, legal medical documents, and email.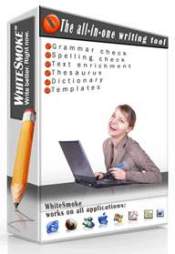 Works with any word processing software—Book Writer™, MS Word®, and others.
Perfect your English grammar with our English grammar check, grammar corrector, and grammar lessons.
Get just the right word with smart synonyms from our extensive synonyms dictionary.
Use the proofreader to check your English grammar and every other aspect of your writing.
Spell everything right with the spell checker's extensive dictionaries.
Power up your writing with relevant adjectives, adverbs, and phrases.
Get your punctuation right with the rules of the punctuation checker.
All these writing tools in one: Grammar checker, Thesaurus, Spell checker, Punctuation checker, Idioms dictionary.
Whitesmoke works with most applications! Use Whitesmoke with Book Writer™, Microsoft Word®, Outlook Express, Firefox, Internet Explorer—and many others.
See what it can do for your writing style.
WhiteSmoke 3-day FREE Trial
More Information
Selected Articles and Stories

7 Surefire-Tips For Writing ďMake-People-ReadĒ Article
Itís not something new that writing article can bring considerable amounts of traffic to your web site thus give you more profits. Today all net has been flooded with articles, which purpose to capture instant traffic for their owners.
Finding Freelance Writing Jobs - Join Us On The Job Search
Finding freelance writing jobs require great skill, dedication and lots of patience. There are many qualifications that businesses look for prior to hiring an individual to fill their job vacancies though.
The Wrong Time To Write A Press Release
Is there ever a wrong time to try to get free publicity for your company, product, or service? Oh, yeah. The "wrong" time isn't just about bad days of the week, like Monday morning, or bad times of the year, like Christmas Eve.
Defeating Writer's Block
If you're a writer, or a student, or anyone who's ever felt the desire or need to write, you know all about the dreaded thing known as writer's block. You sit at the computer, or your're at your desk with a pad and pen, ready to write.
New Year's Resolutions for Writers
Whether you're an experienced writer looking to boost your career or a complete novice desperate to break into the world of freelance writing, there's a good chance that you'll be using the New Year as the excuse you need to start a whole new writing regime.
Writing a Book - Tips From An Author #9
Writing specific GenresWhat is a 'genre'? It's a fancy French word for 'type' or 'kind'. A 'Thriller' is a 'type' of story. Thrillers therefore make up a 'genre'. Some genres have become so 'reduced to practice' that they are actually cliches of themselves.
Write Website Copy That Sells - Try a Little Flesh with Your Flash
Your website looks great: solid words, easy navigation, graphics just so, and maybe even a bit of flash with some multimedia. But customers are not buying. You wonder if itís the writing.
Custom Writing Services: Market Overview
In this article the author is going to carry out custom writing services market overview providing comprehensive survey of the market divided into the following categories: market identification, market size, market segmentation, market growth speed, market customers, principles of operation, financial characteristics, regulations, and other categories.
(0.004)
Bookmark Page
Bookmark Site