Tools and Resources for Writing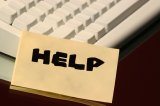 Software, articles, and other help for writers

If you are looking for software to help with your writing projects, look at our writing tools. If you like to read about writing, see the articles and ebooks in Writing Books, Writing eBooks, Writing Articles, Marketing Your Writings, Copywriting, Writing Tips, Writing Screenplays, and Your Writings - Stories, Essays, Poetry.
Book Writer™ – Word Processing for Writers
Are you writing a book?
Are you a student?
Are you researching?
If you are writing a book, or you have chapters, notes, papers, or any writings spread across multiple files, you can use Book Writer™ to free your creative mind from your computer.
Version 5.50: Now you can keep records on People, Places, Events, and Notes with your writings!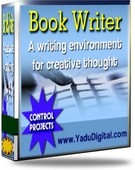 Combine related files into a project for easy management.
Merge individual chapters into a single manuscript for submissions.
Open all files in a project with a single click.
Move from file to file by clicking notebook tabs.
Find any word or phrase in all project files, opened or not.
Copy or move all files at once.
Zip all files in a project for backup or emailing.
Think of the right word easily with Active Thesaurus™.
Eliminate needless business functions from your word editor.
If you are a writer—not a business person or secretary—try this word processor made for writers!

More Information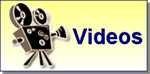 Whitesmoke™ – Check and Perfect Your Writing
Need help with grammar? Spelling? Punctuation?
No matter what software you are using for word processing, Whitesmoke can help perfect what you write! Grammar, spelling, and other language checking for fiction, non-fiction, business letters, legal medical documents, and email.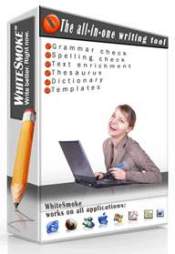 Works with any word processing software—Book Writer™, MS Word®, and others.
Perfect your English grammar with our English grammar check, grammar corrector, and grammar lessons.
Get just the right word with smart synonyms from our extensive synonyms dictionary.
Use the proofreader to check your English grammar and every other aspect of your writing.
Spell everything right with the spell checker's extensive dictionaries.
Power up your writing with relevant adjectives, adverbs, and phrases.
Get your punctuation right with the rules of the punctuation checker.
All these writing tools in one: Grammar checker, Thesaurus, Spell checker, Punctuation checker, Idioms dictionary.
Whitesmoke works with most applications! Use Whitesmoke with Book Writer™, Microsoft Word®, Outlook Express, Firefox, Internet Explorer—and many others.
See what it can do for your writing style.
WhiteSmoke 3-day FREE Trial
More Information
Selected Articles and Stories

How To Cultivate Greatness In Your Writing
There's a television commercial, I believe it's for E-trade, that talks about how nobody wants to be an ordinary. .. fill in the blank. Supposedly we aspire to be better. Nobody wants to be an ordinary athlete, nobody wants to be an ordinary investor.
Framing Your Story: Writing Tips for Online Marketing
The Art Of Self Promotion One of the keys to small business success is the ability to develop, write, edit and design your own marketing material. In order to accomplish this goal a small business owner must learn the essential art of self-promotion.
Value Added Copywriting
I know a preacher that can burn any pulpit down within an hour. His sermons cause the greatest stirs and responses in his audience and he really can keep his congregation awake. But there is one tiny problem.
Writing From The Edge: Trembling Your Way to Publication
A few nights ago in the final class of the third incarnation of the Book Proposal Boot Camp, we reviewed parts of one author's proposal and all concurred: Though her author bio and marketing analysis sections sparkled, her overview rambled and failed to clearly convey the power of her book's message.
Freelance Writing for Newspapers
No matter how many times I see my writing published, it never stops being the best adrenaline rush ever. Yesterday one of my articles appeared in a national newspaper. No big deal, really:
The Importance of A Website Copywriter
A website copywriter has several jobs. They will need to provide the information, the words, and the persuasive text that is used within any site that is visited. For many individuals, this means that they will need to know the products, understand the site owner's needs, and to be able to draw customers into the site by providing interesting and informative information.
Getting Started in Column Writing
You've written many articles for Websites, newsletters and now you've even conquered the territory of getting published in a magazine. What's the next step, you ask? How to I make the editor ask for my work weekly or monthly?
How To Read When You're Writing
Many writers say it: "I don't read when I'm writing". They think it will contaminate their voice, that whatever style they're reading will somehow seep into their work and it really won't be theirs.
(0.001)
Bookmark Page
Bookmark Site