Tools and Resources for Writing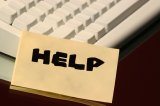 Software, articles, and other help for writers

If you are looking for software to help with your writing projects, look at our writing tools. If you like to read about writing, see the articles and ebooks in Writing Books, Writing eBooks, Writing Articles, Marketing Your Writings, Copywriting, Writing Tips, Writing Screenplays, and Your Writings - Stories, Essays, Poetry.
Book Writer™ – Word Processing for Writers
Are you writing a book?
Are you a student?
Are you researching?
If you are writing a book, or you have chapters, notes, papers, or any writings spread across multiple files, you can use Book Writer™ to free your creative mind from your computer.
Version 5.50: Now you can keep records on People, Places, Events, and Notes with your writings!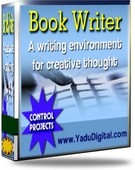 Combine related files into a project for easy management.
Merge individual chapters into a single manuscript for submissions.
Open all files in a project with a single click.
Move from file to file by clicking notebook tabs.
Find any word or phrase in all project files, opened or not.
Copy or move all files at once.
Zip all files in a project for backup or emailing.
Think of the right word easily with Active Thesaurus™.
Eliminate needless business functions from your word editor.
If you are a writer—not a business person or secretary—try this word processor made for writers!

More Information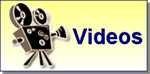 Whitesmoke™ – Check and Perfect Your Writing
Need help with grammar? Spelling? Punctuation?
No matter what software you are using for word processing, Whitesmoke can help perfect what you write! Grammar, spelling, and other language checking for fiction, non-fiction, business letters, legal medical documents, and email.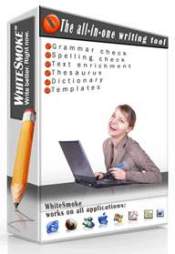 Works with any word processing software—Book Writer™, MS Word®, and others.
Perfect your English grammar with our English grammar check, grammar corrector, and grammar lessons.
Get just the right word with smart synonyms from our extensive synonyms dictionary.
Use the proofreader to check your English grammar and every other aspect of your writing.
Spell everything right with the spell checker's extensive dictionaries.
Power up your writing with relevant adjectives, adverbs, and phrases.
Get your punctuation right with the rules of the punctuation checker.
All these writing tools in one: Grammar checker, Thesaurus, Spell checker, Punctuation checker, Idioms dictionary.
Whitesmoke works with most applications! Use Whitesmoke with Book Writer™, Microsoft Word®, Outlook Express, Firefox, Internet Explorer—and many others.
See what it can do for your writing style.
WhiteSmoke 3-day FREE Trial
More Information
Selected Articles and Stories

Overcoming Writer's Block: Avoiding the Trap
I may as well just say it. Writer's block, I'm convinced, doesn't exist. Mostly, I think, authors use writer's block as an excuse to explain to themselves, an editor, or a concerned spouse why the book isn't done or the chapter hasn't been turned in.
The Untold Secrets of Writing Best Selling Children's Books
Ever wondered how the most successful children's book writers get their ideas? The answer may surprise you. Most children's books are based on the same exact story - good versus evil.
Screenwriting Tips from a Screenplay Contest Judge
After cracking hundreds of screenplays sent into the BlueCat Screenplay Competition, the same problems in the execution of the story and script continue to emerge. Here is a general overview of these persistent issues.
How To Select a Great Topic For Your Book or Ebook Part 2 of 5
There are groups of people who are willing to buy nonfiction ebooks: hobbyists. At any given time, these people are looking for ways to spend their money on their hobbies. Their passion is your financial gain.
Taming The Book Proposal
Oh, that most maddening of documents! For so many of us eager to move forward with our nonfiction projects, it looms large like a guard at the queen's castle, blocking the path to publication.
Defy the Myths, Get Your Book Written--Fast! - Part 2
Why don't you write a book? Most people complain it takes too long. They are too busy. One professional coach said she was not a natural writer. An entrepreneur feared it wouldn't sell, or it would be too much effort.
Publishing Your Book
Format Your Manuscript for the Publishing FirmIf you want to publish your novel, you must present yourmanuscript in the accepted format or else it may never seethe light of the day. You have to make sure that you fulfillall the requirements and expectations of the publishingagent.
3 Ways to Find Your Niche as a Freelance Writer
To make a six-figure income as a freelance writer, to need to be an expert. You need your name to jump to people's lips when a particular job or challenge comes up. "Direct mail for software?
(0.001)
Bookmark Page
Bookmark Site