Tools and Resources for Writing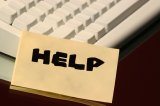 Software, articles, and other help for writers

If you are looking for software to help with your writing projects, look at our writing tools. If you like to read about writing, see the articles and ebooks in Writing Books, Writing eBooks, Writing Articles, Marketing Your Writings, Copywriting, Writing Tips, Writing Screenplays, and Your Writings - Stories, Essays, Poetry.
Book Writer™ – Word Processing for Writers
Are you writing a book?
Are you a student?
Are you researching?
If you are writing a book, or you have chapters, notes, papers, or any writings spread across multiple files, you can use Book Writer™ to free your creative mind from your computer.
Version 5.50: Now you can keep records on People, Places, Events, and Notes with your writings!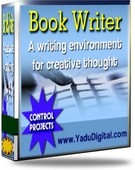 Combine related files into a project for easy management.
Merge individual chapters into a single manuscript for submissions.
Open all files in a project with a single click.
Move from file to file by clicking notebook tabs.
Find any word or phrase in all project files, opened or not.
Copy or move all files at once.
Zip all files in a project for backup or emailing.
Think of the right word easily with Active Thesaurus™.
Eliminate needless business functions from your word editor.
If you are a writer—not a business person or secretary—try this word processor made for writers!

More Information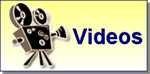 Whitesmoke™ – Check and Perfect Your Writing
Need help with grammar? Spelling? Punctuation?
No matter what software you are using for word processing, Whitesmoke can help perfect what you write! Grammar, spelling, and other language checking for fiction, non-fiction, business letters, legal medical documents, and email.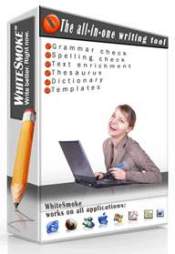 Works with any word processing software—Book Writer™, MS Word®, and others.
Perfect your English grammar with our English grammar check, grammar corrector, and grammar lessons.
Get just the right word with smart synonyms from our extensive synonyms dictionary.
Use the proofreader to check your English grammar and every other aspect of your writing.
Spell everything right with the spell checker's extensive dictionaries.
Power up your writing with relevant adjectives, adverbs, and phrases.
Get your punctuation right with the rules of the punctuation checker.
All these writing tools in one: Grammar checker, Thesaurus, Spell checker, Punctuation checker, Idioms dictionary.
Whitesmoke works with most applications! Use Whitesmoke with Book Writer™, Microsoft Word®, Outlook Express, Firefox, Internet Explorer—and many others.
See what it can do for your writing style.
WhiteSmoke 3-day FREE Trial
More Information
Selected Articles and Stories

Getting Started in Column Writing
You've written many articles for Websites, newsletters and now you've even conquered the territory of getting published in a magazine. What's the next step, you ask? How to I make the editor ask for my work weekly or monthly?
Turn Writer's Blocks Into Stepping Stones!
Years ago at a presentation at the UCLA Extension Writer's Program, I promised an audience to teach them to conquer this beast once and for all. Later, another instructor approached me and said "why did you say that to those people?
The Arrogant Writer: Five Ways to Nurture and Defend your Muse
Arrogance has a bad rap. We think of arrogant people as unpleasant to be around, full of themselves, and incapable of taking an interest in anyone else. However, when applied to one's own writing, a certain measure of well-placed arrogance can be a useful tool.
Writing for Teen Magazines
I would look at the magazines my teenage neighbor and her friends stashed away in their cupboards and think, "Heck, I could do that! " So one day, while she was away at school, I broke into her room and "borrowed" the magazines.
7 Steps to Writing Effective Cover Letters
A cover letter can be the ultimate compliment to your resume. With an effective and well-written letter, you can impress future employers with details that cannot always be found in the resume.
Top Ten Ways to Design Each Part of your Book to Sell More
Whether you are an ebook author/publisher or a print book author/publisher, you can get your unique, helpful information out to your audience. You'll help make other people's lives better, become a household name, gain clients, sell more books and make much more money when you design each part of your book to attract more readers.
How To Write LOADS Of Killer Bullets In Your Sales Copy!
Today I want to plow through some more of the "5 Ways ToGive Your Prospects A Much-Needed Break! "Yesterday, we talked about using sub-headlines throughoutyour sales copy, and how to leverage them to boost yoursales -- taking advantage of both the "aesthetic" componentof them -- and the "psychological" component ofsub-headlines as well.
Should You Write A Long-Copy Ad Or Keep It Short?
Okay, you're ready to write the ad of a lifetime. The one that will pull like crazy and leave them begging for your product like Somalians for food. So, do you whet their appetite with a short and sweet ad?
(0.001)
Bookmark Page
Bookmark Site