Tools and Resources for Writing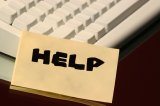 Software, articles, and other help for writers

If you are looking for software to help with your writing projects, look at our writing tools. If you like to read about writing, see the articles and ebooks in Writing Books, Writing eBooks, Writing Articles, Marketing Your Writings, Copywriting, Writing Tips, Writing Screenplays, and Your Writings - Stories, Essays, Poetry.
Book Writer™ – Word Processing for Writers
Are you writing a book?
Are you a student?
Are you researching?
If you are writing a book, or you have chapters, notes, papers, or any writings spread across multiple files, you can use Book Writer™ to free your creative mind from your computer.
Version 5.21: Now you can keep records on People, Places, Events, and Notes with your writings!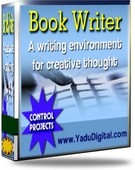 Combine related files into a project for easy management.
Merge individual chapters into a single manuscript for submissions.
Open all files in a project with a single click.
Move from file to file by clicking notebook tabs.
Find any word or phrase in all project files, opened or not.
Copy or move all files at once.
Zip all files in a project for backup or emailing.
Think of the right word easily with Active Thesaurus™.
Eliminate needless business functions from your word editor.
If you are a writer—not a business person or secretary—try this word processor made for writers!

More Information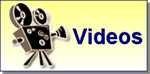 Whitesmoke™ – Check and Perfect Your Writing
Need help with grammar? Spelling? Punctuation?
No matter what software you are using for word processing, Whitesmoke can help perfect what you write! Grammar, spelling, and other language checking for fiction, non-fiction, business letters, legal medical documents, and email.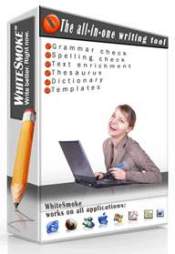 Works with any word processing software—Book Writer™, MS Word®, and others.
Perfect your English grammar with our English grammar check, grammar corrector, and grammar lessons.
Get just the right word with smart synonyms from our extensive synonyms dictionary.
Use the proofreader to check your English grammar and every other aspect of your writing.
Spell everything right with the spell checker's extensive dictionaries.
Power up your writing with relevant adjectives, adverbs, and phrases.
Get your punctuation right with the rules of the punctuation checker.
All these writing tools in one: Grammar checker, Thesaurus, Spell checker, Punctuation checker, Idioms dictionary.
Whitesmoke works with most applications! Use Whitesmoke with Book Writer™, Microsoft Word®, Outlook Express, Firefox, Internet Explorer—and many others.
Selected Articles and Stories

Does Your Copywriting Trigger What Makes Your Visitors Buy?
You study your website stats and see the amount of traffic coming through. Nice numbers. But when you compare your traffic against your sales, what do you get? A small fraction of 1%?
Word Frequency Analysis as a means to improve writing quality
In the old times of Windows 1. 0 back in the 1980's there was a tool called Word Frequency that came with the MS Word distribution package. As someone who uses English as a second language I used it heavily, because it helped me to improve my vocabulary and to correct misspellings beyond the capacity of the available spelling checkers.
Write Website Copy That Sells - Try a Little Flesh with Your Flash
Your website looks great: solid words, easy navigation, graphics just so, and maybe even a bit of flash with some multimedia. But customers are not buying. You wonder if it's the writing.
Fiction Writing Lessons from Shakespeare
Common advice in all fields of study is for the student to take lessons from a master. Unfortunately for those who wish to write fiction -- either in plays or stories -- the most renowned and highest authority in the art of fiction-making is long dead.
Marketing Your Web Writing Service - The Top Two Ways
Marketing your web writing service is a huge part of a successful freelance business. Online marketing, networking, publicity, and advertising are such valuable tools, it's critical to know what works best.
Write What You Know
We've heard the words, Write What You Know, but do we understand what they mean? The words can be misleading and may discourage new writers from branching out to try new genres. Do they mean we should only write about our experiences?
Writing As A Gift
"What am I supposed to give Anthony as a wedding gift? " I asked Kristin, my bridesmaid and person-who-was-married. "I mean, what kinds of things do brides give their grooms? I was thinking of hiring someone to clean the house before we left for the honeymoon so we'd come back to a spotless house.
SEO Article Writing 101
SEO writing is very different from content writing, article writing, story writing and news writing. When I first realized my innate talent for writing stuff and putting thoughts into words, I was still reading Mills and Boons, and it was during this time that my romance storybooks were confiscated by my classroom teacher because I was reading in class.
(0.001)
Bookmark Page
Bookmark Site
Software
Writing Resources
Other Websites