Tools and Resources for Writing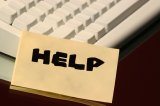 Software, articles, and other help for writers

If you are looking for software to help with your writing projects, look at our writing tools. If you like to read about writing, see the articles and ebooks in Writing Books, Writing eBooks, Writing Articles, Marketing Your Writings, Copywriting, Writing Tips, Writing Screenplays, and Your Writings - Stories, Essays, Poetry.
Book Writer™ – Word Processing for Writers
Are you writing a book?
Are you a student?
Are you researching?
If you are writing a book, or you have chapters, notes, papers, or any writings spread across multiple files, you can use Book Writer™ to free your creative mind from your computer.
Version 5.50: Now you can keep records on People, Places, Events, and Notes with your writings!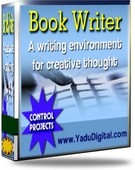 Combine related files into a project for easy management.
Merge individual chapters into a single manuscript for submissions.
Open all files in a project with a single click.
Move from file to file by clicking notebook tabs.
Find any word or phrase in all project files, opened or not.
Copy or move all files at once.
Zip all files in a project for backup or emailing.
Think of the right word easily with Active Thesaurus™.
Eliminate needless business functions from your word editor.
If you are a writer—not a business person or secretary—try this word processor made for writers!

More Information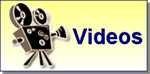 Whitesmoke™ – Check and Perfect Your Writing
Need help with grammar? Spelling? Punctuation?
No matter what software you are using for word processing, Whitesmoke can help perfect what you write! Grammar, spelling, and other language checking for fiction, non-fiction, business letters, legal medical documents, and email.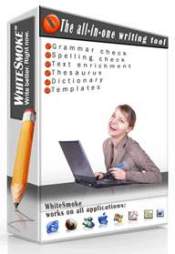 Works with any word processing software—Book Writer™, MS Word®, and others.
Perfect your English grammar with our English grammar check, grammar corrector, and grammar lessons.
Get just the right word with smart synonyms from our extensive synonyms dictionary.
Use the proofreader to check your English grammar and every other aspect of your writing.
Spell everything right with the spell checker's extensive dictionaries.
Power up your writing with relevant adjectives, adverbs, and phrases.
Get your punctuation right with the rules of the punctuation checker.
All these writing tools in one: Grammar checker, Thesaurus, Spell checker, Punctuation checker, Idioms dictionary.
Whitesmoke works with most applications! Use Whitesmoke with Book Writer™, Microsoft Word®, Outlook Express, Firefox, Internet Explorer—and many others.
See what it can do for your writing style.
WhiteSmoke 3-day FREE Trial
More Information
Selected Articles and Stories

Becoming A Ghostwriter
Ghostwriting can be rewarding in two ways. a) You get a chance to research and write about all types of topics that you wouldn't normally have a chance to learn about. The old theory in writing "write what you know" doesn't apply to ghostwriting since your clients will dictate what topic you will write about.
Writing A Book - Tips From An Author #6
The Basics of Plot. Although you will obviously be familiar with the concept of 'plot', most people don't actually think in a plot-like fashion. As you write a book, the logical, compelling step-by-step sequence that makes up a good plot almost always starts life as a single good idea plus a jumble of images and thoughts without any coherent structure.
How To Learn The Art Of Creative Writing
The term creative writing is used to discern certain types of inventive or artistic writing from other general types of writing. The field of creative writing is broad and includes many different formats and genres of writing.
How to Write a Chorus
A song without a chorus can hardly be called a song. This rather bad statement is my personal opinion so if you don't agree, that's okay. But I would like to start this lesson with this statement, not only to wake you up, but rather because it's one of the key-statements of this lesson.
Writing Resources: 7 Books For Improving Your Manuscript
Whether a crawling novice or polished professional, writers from every walk of life have room for improvement in their work. An endless array of rules and techniques must be kept in mind when writing Ė punctuation, grammar, transition, show donít tell, etc.
Write A Picture!
It can take quite a leap to get from the written word to a movie screen. A screenplay, for all its clear descriptions of where characters are and what they say, has to work hard to meet the dramatic immediacy that we expect from films.
Should You Write A Long-Copy Ad Or Keep It Short?
Okay, youíre ready to write the ad of a lifetime. The one that will pull like crazy and leave them begging for your product like Somalians for food. So, do you whet their appetite with a short and sweet ad?
How to Write B2B Ads That Catch Customers
Are your business-to-business ads working for you? If they are not making sales, are they at least generating interest in your company? Are they making an impression on your potential customers by making you stand out in a crowd?
(0.007)
Bookmark Page
Bookmark Site