Tools and Resources for Writing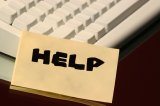 Software, articles, and other help for writers

If you are looking for software to help with your writing projects, look at our writing tools. If you like to read about writing, see the articles and ebooks in Writing Books, Writing eBooks, Writing Articles, Marketing Your Writings, Copywriting, Writing Tips, Writing Screenplays, and Your Writings - Stories, Essays, Poetry.
Book Writer™ – Word Processing for Writers
Are you writing a book?
Are you a student?
Are you researching?
If you are writing a book, or you have chapters, notes, papers, or any writings spread across multiple files, you can use Book Writer™ to free your creative mind from your computer.
Version 5.50: Now you can keep records on People, Places, Events, and Notes with your writings!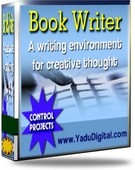 Combine related files into a project for easy management.
Merge individual chapters into a single manuscript for submissions.
Open all files in a project with a single click.
Move from file to file by clicking notebook tabs.
Find any word or phrase in all project files, opened or not.
Copy or move all files at once.
Zip all files in a project for backup or emailing.
Think of the right word easily with Active Thesaurus™.
Eliminate needless business functions from your word editor.
If you are a writer—not a business person or secretary—try this word processor made for writers!

More Information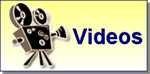 Whitesmoke™ – Check and Perfect Your Writing
Need help with grammar? Spelling? Punctuation?
No matter what software you are using for word processing, Whitesmoke can help perfect what you write! Grammar, spelling, and other language checking for fiction, non-fiction, business letters, legal medical documents, and email.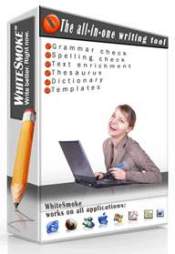 Works with any word processing software—Book Writer™, MS Word®, and others.
Perfect your English grammar with our English grammar check, grammar corrector, and grammar lessons.
Get just the right word with smart synonyms from our extensive synonyms dictionary.
Use the proofreader to check your English grammar and every other aspect of your writing.
Spell everything right with the spell checker's extensive dictionaries.
Power up your writing with relevant adjectives, adverbs, and phrases.
Get your punctuation right with the rules of the punctuation checker.
All these writing tools in one: Grammar checker, Thesaurus, Spell checker, Punctuation checker, Idioms dictionary.
Whitesmoke works with most applications! Use Whitesmoke with Book Writer™, Microsoft Word®, Outlook Express, Firefox, Internet Explorer—and many others.
See what it can do for your writing style.
WhiteSmoke 3-day FREE Trial
More Information
Selected Articles and Stories

The Lost Art Of Fundamental Copywriting
What ever happened to good old fashion, fundamental copywriting? Has anyone seen AIDA? I mean, before you can run, you first have to learn how to walk, right? Yet, I see it over and over again.
Finding A Pot Of Gold In Article Writing
If you have a website, then you have probably been bombarded by people telling you that writing articles is the key to successful marketing. However, unless you are a professional writer, article writing probably seems as unachievable as obtaining that pot of gold at the end of the rainbow.
Battling Internet ADHD: Ten Tips for Writers
Write for a reasonGet to the point. One of the basic references for Web design is Steve Krug's, Don't Make Me Think. My book for Web writers (not yet available in stores) will be called, Don't Make Me Yawn.
How To Write Lightening Fast Ebooks
The quickest way the write you own eBooks is by using the expert interview process. What I mean by this is, approaching some experts in the field your writing the book on and asking them to agree to do an interview.
Wake Up Your Writing Spirit
The Blogfest 2005 Writing Contest has only been running for two weeks and already the results are overwhelming. And not because we're getting far more entries than we expected. It's because along with entries, we're also getting heartfelt messages from writers all over the world.
Turn Writer's Blocks Into Stepping Stones!
Years ago at a presentation at the UCLA Extension Writer's Program, I promised an audience to teach them to conquer this beast once and for all. Later, another instructor approached me and said "why did you say that to those people?
How to Write Your Own Baby Shower Verses
A poem or verse is a literary composition used to express emotions or ideas using literary techniques like rhyme and metaphor. Although there are no set rules for creating poetry, these tips will help you create your own baby shower verses:
Top 3 Rules for Writing Effective Copy
One thing all successful Internet marketers have in common is that they're good copywriters. If you want to have a profitable online business, you need to know how to write a copy that motivates people to buy your product.
(0.001)
Bookmark Page
Bookmark Site