Tools and Resources for Writing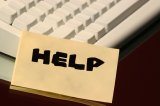 Software, articles, and other help for writers

If you are looking for software to help with your writing projects, look at our writing tools. If you like to read about writing, see the articles and ebooks in Writing Books, Writing eBooks, Writing Articles, Marketing Your Writings, Copywriting, Writing Tips, Writing Screenplays, and Your Writings - Stories, Essays, Poetry.
Book Writer™ – Word Processing for Writers
Are you writing a book?
Are you a student?
Are you researching?
If you are writing a book, or you have chapters, notes, papers, or any writings spread across multiple files, you can use Book Writer™ to free your creative mind from your computer.
Version 5.50: Now you can keep records on People, Places, Events, and Notes with your writings!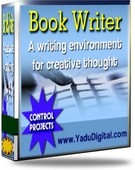 Combine related files into a project for easy management.
Merge individual chapters into a single manuscript for submissions.
Open all files in a project with a single click.
Move from file to file by clicking notebook tabs.
Find any word or phrase in all project files, opened or not.
Copy or move all files at once.
Zip all files in a project for backup or emailing.
Think of the right word easily with Active Thesaurus™.
Eliminate needless business functions from your word editor.
If you are a writer—not a business person or secretary—try this word processor made for writers!

More Information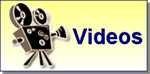 Whitesmoke™ – Check and Perfect Your Writing
Need help with grammar? Spelling? Punctuation?
No matter what software you are using for word processing, Whitesmoke can help perfect what you write! Grammar, spelling, and other language checking for fiction, non-fiction, business letters, legal medical documents, and email.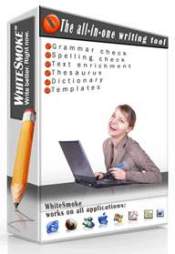 Works with any word processing software—Book Writer™, MS Word®, and others.
Perfect your English grammar with our English grammar check, grammar corrector, and grammar lessons.
Get just the right word with smart synonyms from our extensive synonyms dictionary.
Use the proofreader to check your English grammar and every other aspect of your writing.
Spell everything right with the spell checker's extensive dictionaries.
Power up your writing with relevant adjectives, adverbs, and phrases.
Get your punctuation right with the rules of the punctuation checker.
All these writing tools in one: Grammar checker, Thesaurus, Spell checker, Punctuation checker, Idioms dictionary.
Whitesmoke works with most applications! Use Whitesmoke with Book Writer™, Microsoft Word®, Outlook Express, Firefox, Internet Explorer—and many others.
See what it can do for your writing style.
WhiteSmoke 3-day FREE Trial
More Information
Selected Articles and Stories

Screenwriting With Impact
The screenplay you've pounded out on your trusty word processor is finished at last! Before the reader even looks at the title of your script, it must pass the "rifle test. " The rifle test tells a professional in seconds whether the script is professionally written or not.
How to Write B2B Ads That Catch Customers
Are your business-to-business ads working for you? If they are not making sales, are they at least generating interest in your company? Are they making an impression on your potential customers by making you stand out in a crowd?
The Psychology Of Effortless Writing
I love writing. I love the swirl and swing of words as they tangle with human emotions. ~James MichenerWriting has always been a highly pleasurable form of art for me. I find it surprising that many people view it as something to avoid as much as possible.
Article Writing Tips
3 Tips when Writing ArticlesDo you love to write? Do you want to put those writing skills to good use? Perhaps you want to see your name published whether it be in a newspaper, magazine, e-zine or other forms of publication.
7 Surefire-Tips For Writing "Make-People-Read" Article
It's not something new that writing article can bring considerable amounts of traffic to your web site thus give you more profits. Today all net has been flooded with articles, which purpose to capture instant traffic for their owners.
Proposal Writing Strategies
There are two main reasons to write a business proposal. Either someone has invited you to submit a RFP (Request for Proposal); or you are trying to gain support or funding from your employer or another organization.
Copywriting Makeover: Know Where Your Customers Are In The Buying Process Part 1 of 2
When you begin to write copy for any product or service, there are a few things you have to take into consideration. The first is always your target audience: who you'll be writing to.
How To Find Freelance Jobs - Writing About Food
Did you know that jobs writing about food are available? These opportunities are available in a variety of areas. Employment in these fields is an exciting concept. For many, getting their foot in the door is the most important and most challenging first step.
(0.001)
Bookmark Page
Bookmark Site