Tools and Resources for Writing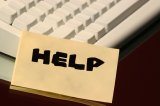 Software, articles, and other help for writers

If you are looking for software to help with your writing projects, look at our writing tools. If you like to read about writing, see the articles and ebooks in Writing Books, Writing eBooks, Writing Articles, Marketing Your Writings, Copywriting, Writing Tips, Writing Screenplays, and Your Writings - Stories, Essays, Poetry.
Book Writer™ – Word Processing for Writers
Are you writing a book?
Are you a student?
Are you researching?
If you are writing a book, or you have chapters, notes, papers, or any writings spread across multiple files, you can use Book Writer™ to free your creative mind from your computer.
Version 5.21: Now you can keep records on People, Places, Events, and Notes with your writings!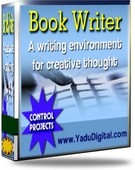 Combine related files into a project for easy management.
Merge individual chapters into a single manuscript for submissions.
Open all files in a project with a single click.
Move from file to file by clicking notebook tabs.
Find any word or phrase in all project files, opened or not.
Copy or move all files at once.
Zip all files in a project for backup or emailing.
Think of the right word easily with Active Thesaurus™.
Eliminate needless business functions from your word editor.
If you are a writer—not a business person or secretary—try this word processor made for writers!

More Information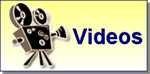 Whitesmoke™ – Check and Perfect Your Writing
Need help with grammar? Spelling? Punctuation?
No matter what software you are using for word processing, Whitesmoke can help perfect what you write! Grammar, spelling, and other language checking for fiction, non-fiction, business letters, legal medical documents, and email.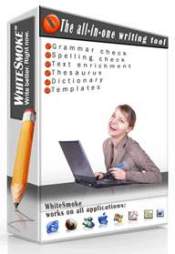 Works with any word processing software—Book Writer™, MS Word®, and others.
Perfect your English grammar with our English grammar check, grammar corrector, and grammar lessons.
Get just the right word with smart synonyms from our extensive synonyms dictionary.
Use the proofreader to check your English grammar and every other aspect of your writing.
Spell everything right with the spell checker's extensive dictionaries.
Power up your writing with relevant adjectives, adverbs, and phrases.
Get your punctuation right with the rules of the punctuation checker.
All these writing tools in one: Grammar checker, Thesaurus, Spell checker, Punctuation checker, Idioms dictionary.
Whitesmoke works with most applications! Use Whitesmoke with Book Writer™, Microsoft Word®, Outlook Express, Firefox, Internet Explorer—and many others.
Selected Articles and Stories

Become a Self-Published Web Content Writer
Web content writing is one of the fastest-growing areas in the writing industry. It helps potential writers from living the "starving artist" life, but it requires a huge commitment of time and a willingness to put aside one's creativity for the sake of the client's wishes.
10 Ways to Make the Most of Your Book Endorsements
Endorsements, sometimes called "Blurbs," are wonderful and often witty comments about your book provided by respected authors, journalists, entertainers, and industry experts connected to your topic.
Creating A Web Page That Sells - A Look At Graphics and Copywriting
This is a response to a client that we have been working with, and a website they are building that will sell an eBook on "Hair Styling Tips". We thought the information was important and relevant enough to include in this months newsletter.
Writing Marketing Copy That Sells
When your prospects see your marketing materials, your brochure, your web site or your ads you want them to read them. You want prospects to read not just the first sentence but the majority of your copy.
How to Write a Chorus
A song without a chorus can hardly be called a song. This rather bad statement is my personal opinion so if you don't agree, that's okay. But I would like to start this lesson with this statement, not only to wake you up, but rather because it's one of the key-statements of this lesson.
How to Write a Resume That Stands Out From The Crowd
Today's job market is competitive. Many companies receive hundreds of resumes a year, making it difficult for yours to stand out from the crowd. However, that should not keep you from getting interviews.
Writing in the Shower (or Wherever You May Be)
I just glanced at the clock. 7: 35 am. That leaves me ten, maybe fifteen minutes to write before it's time for me to head for my day job. What can I possibly accomplish in so little time?
Successful Audio Book Narration
It sounds easy, just open the book and read. You ever listen to a book on tape? Often a recognizable actor is the voice. Sounds like a winner, lets have Dustin Hoffman read us a story.
(0.011)
Bookmark Page
Bookmark Site
Software
Writing Resources
Other Websites