Tools and Resources for Writing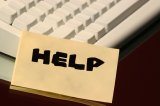 Software, articles, and other help for writers

If you are looking for software to help with your writing projects, look at our writing tools. If you like to read about writing, see the articles and ebooks in Writing Books, Writing eBooks, Writing Articles, Marketing Your Writings, Copywriting, Writing Tips, Writing Screenplays, and Your Writings - Stories, Essays, Poetry.
Book Writer™ – Word Processing for Writers
Are you writing a book?
Are you a student?
Are you researching?
If you are writing a book, or you have chapters, notes, papers, or any writings spread across multiple files, you can use Book Writer™ to free your creative mind from your computer.
Version 5.50: Now you can keep records on People, Places, Events, and Notes with your writings!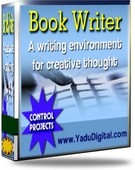 Combine related files into a project for easy management.
Merge individual chapters into a single manuscript for submissions.
Open all files in a project with a single click.
Move from file to file by clicking notebook tabs.
Find any word or phrase in all project files, opened or not.
Copy or move all files at once.
Zip all files in a project for backup or emailing.
Think of the right word easily with Active Thesaurus™.
Eliminate needless business functions from your word editor.
If you are a writer—not a business person or secretary—try this word processor made for writers!

More Information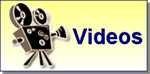 Whitesmoke™ – Check and Perfect Your Writing
Need help with grammar? Spelling? Punctuation?
No matter what software you are using for word processing, Whitesmoke can help perfect what you write! Grammar, spelling, and other language checking for fiction, non-fiction, business letters, legal medical documents, and email.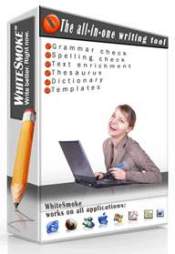 Works with any word processing software—Book Writer™, MS Word®, and others.
Perfect your English grammar with our English grammar check, grammar corrector, and grammar lessons.
Get just the right word with smart synonyms from our extensive synonyms dictionary.
Use the proofreader to check your English grammar and every other aspect of your writing.
Spell everything right with the spell checker's extensive dictionaries.
Power up your writing with relevant adjectives, adverbs, and phrases.
Get your punctuation right with the rules of the punctuation checker.
All these writing tools in one: Grammar checker, Thesaurus, Spell checker, Punctuation checker, Idioms dictionary.
Whitesmoke works with most applications! Use Whitesmoke with Book Writer™, Microsoft Word®, Outlook Express, Firefox, Internet Explorer—and many others.
See what it can do for your writing style.
WhiteSmoke 3-day FREE Trial
More Information
Selected Articles and Stories

9 Tips for Better Copywriting
Avoid the wimpy verbs—is and be. These "do-little" verbs only occupy space and state that something exists. So don't write, "There is one simple omission that can transform a sentence from boring to brilliant.
Organizing Your Data to Write Better Copy
Last quarter I talked about interviewing / gathering data. So now you've got several thousand words of notes, hopefully digitally recorded. What comes next? GETTING ORGANIZEDI suggested organizing your interview questions into 4 groups.
Hooked On Books? Write A Book Review For Your Target Audience
If you are burned out with writing how-to articles to promote your business then consider writing a book review. I recommend you write a review about a book you enjoyed that is related to your products or services.
Using Research to find Writing Topics
Through research you can find topics, subjects and 'seeds' for stories. Pick five different topics that interest you, and research them on the Internet, or through your local library. These topics can be virtually anything, as long as they interest you, and information is available.
The Perfect Book and Where to Find It!
If I was asked to describe the perfect book, one that's in high demand, moves off the shelves quickly, costs little or nothing to produce, involves the least amount of work possible, and offers multi-income streams, I'd say it included one, preferably more of the following features:
Is Your Book Selling Well?
If your campaign isn't doing so well there might be a million reasons why. Everything from the book cover to the timing of the book release could affect sales. But there are a few other components that could affect sales and actually cause a campaign to fail that has the potential of being successful.
Write What You Know
We've heard the words, Write What You Know, but do we understand what they mean? The words can be misleading and may discourage new writers from branching out to try new genres. Do they mean we should only write about our experiences?
Ten Tips on Writing and Creativity
1. Don't think. Creating a story or book has little to do with the intellect or language when we first begin. Our best ideas will emerge as a spark or image. Like dreams, they will make little sense.
(0.019)
Bookmark Page
Bookmark Site