Tools and Resources for Writing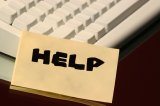 Software, articles, and other help for writers

If you are looking for software to help with your writing projects, look at our writing tools. If you like to read about writing, see the articles and ebooks in Writing Books, Writing eBooks, Writing Articles, Marketing Your Writings, Copywriting, Writing Tips, Writing Screenplays, and Your Writings - Stories, Essays, Poetry.
Book Writer™ – Word Processing for Writers
Are you writing a book?
Are you a student?
Are you researching?
If you are writing a book, or you have chapters, notes, papers, or any writings spread across multiple files, you can use Book Writer™ to free your creative mind from your computer.
Version 5.50: Now you can keep records on People, Places, Events, and Notes with your writings!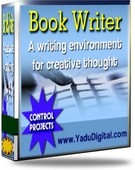 Combine related files into a project for easy management.
Merge individual chapters into a single manuscript for submissions.
Open all files in a project with a single click.
Move from file to file by clicking notebook tabs.
Find any word or phrase in all project files, opened or not.
Copy or move all files at once.
Zip all files in a project for backup or emailing.
Think of the right word easily with Active Thesaurus™.
Eliminate needless business functions from your word editor.
If you are a writer—not a business person or secretary—try this word processor made for writers!

More Information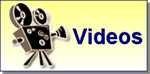 Whitesmoke™ – Check and Perfect Your Writing
Need help with grammar? Spelling? Punctuation?
No matter what software you are using for word processing, Whitesmoke can help perfect what you write! Grammar, spelling, and other language checking for fiction, non-fiction, business letters, legal medical documents, and email.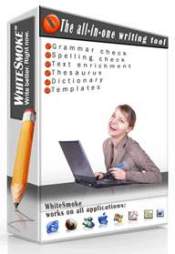 Works with any word processing software—Book Writer™, MS Word®, and others.
Perfect your English grammar with our English grammar check, grammar corrector, and grammar lessons.
Get just the right word with smart synonyms from our extensive synonyms dictionary.
Use the proofreader to check your English grammar and every other aspect of your writing.
Spell everything right with the spell checker's extensive dictionaries.
Power up your writing with relevant adjectives, adverbs, and phrases.
Get your punctuation right with the rules of the punctuation checker.
All these writing tools in one: Grammar checker, Thesaurus, Spell checker, Punctuation checker, Idioms dictionary.
Whitesmoke works with most applications! Use Whitesmoke with Book Writer™, Microsoft Word®, Outlook Express, Firefox, Internet Explorer—and many others.
See what it can do for your writing style.
WhiteSmoke 3-day FREE Trial
More Information
Selected Articles and Stories

Why You Should Write To Inform And Not To Sell
Advertising is key! Unfortunately most people waste their money on advertising unless they can play by the numbers. Playing by the numbers is simply spending enough money on advertising and saturating the market so much, that percentage wise, enough people will want to see what you have to offer.
Consider Self Publishing in Ebook Format
Today, more than every before authors are presented with publishing opportunities that have never existed before. This is not to understate the hard work that authors have to go through to get recognition, write great books, and make a full time living from their passion of expression.
Finding A Pot Of Gold In Article Writing
If you have a website, then you have probably been bombarded by people telling you that writing articles is the key to successful marketing. However, unless you are a professional writer, article writing probably seems as unachievable as obtaining that pot of gold at the end of the rainbow.
Marketing Your Web Writing Service - The Top Two Ways
Marketing your web writing service is a huge part of a successful freelance business. Online marketing, networking, publicity, and advertising are such valuable tools, it's critical to know what works best.
Writing As A Gift
"What am I supposed to give Anthony as a wedding gift? " I asked Kristin, my bridesmaid and person-who-was-married. "I mean, what kinds of things do brides give their grooms? I was thinking of hiring someone to clean the house before we left for the honeymoon so we'd come back to a spotless house.
Proposal Writing Strategies
There are two main reasons to write a business proposal. Either someone has invited you to submit a RFP (Request for Proposal); or you are trying to gain support or funding from your employer or another organization.
What Bruce Springsteen Taught Me About Writing
This year marks the 30th anniversary of the release of Bruce Springsteen's groundbreaking album Born to Run. Columbia Records is celebrating by re-releasing the disc with lots of audio and video goodies including interview material of Bruce discussing the writing of this seminal work.
How To Write LOADS Of Killer Bullets In Your Sales Copy!
Today I want to plow through some more of the "5 Ways ToGive Your Prospects A Much-Needed Break! "Yesterday, we talked about using sub-headlines throughoutyour sales copy, and how to leverage them to boost yoursales -- taking advantage of both the "aesthetic" componentof them -- and the "psychological" component ofsub-headlines as well.
(0.006)
Bookmark Page
Bookmark Site