Tools and Resources for Writing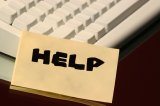 Software, articles, and other help for writers

If you are looking for software to help with your writing projects, look at our writing tools. If you like to read about writing, see the articles and ebooks in Writing Books, Writing eBooks, Writing Articles, Marketing Your Writings, Copywriting, Writing Tips, Writing Screenplays, and Your Writings - Stories, Essays, Poetry.
Book Writer™ – Word Processing for Writers
Are you writing a book?
Are you a student?
Are you researching?
If you are writing a book, or you have chapters, notes, papers, or any writings spread across multiple files, you can use Book Writer™ to free your creative mind from your computer.
Version 5.50: Now you can keep records on People, Places, Events, and Notes with your writings!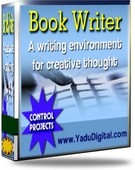 Combine related files into a project for easy management.
Merge individual chapters into a single manuscript for submissions.
Open all files in a project with a single click.
Move from file to file by clicking notebook tabs.
Find any word or phrase in all project files, opened or not.
Copy or move all files at once.
Zip all files in a project for backup or emailing.
Think of the right word easily with Active Thesaurus™.
Eliminate needless business functions from your word editor.
If you are a writer—not a business person or secretary—try this word processor made for writers!

More Information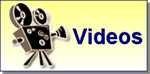 Whitesmoke™ – Check and Perfect Your Writing
Need help with grammar? Spelling? Punctuation?
No matter what software you are using for word processing, Whitesmoke can help perfect what you write! Grammar, spelling, and other language checking for fiction, non-fiction, business letters, legal medical documents, and email.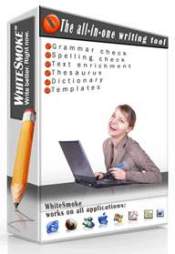 Works with any word processing software—Book Writer™, MS Word®, and others.
Perfect your English grammar with our English grammar check, grammar corrector, and grammar lessons.
Get just the right word with smart synonyms from our extensive synonyms dictionary.
Use the proofreader to check your English grammar and every other aspect of your writing.
Spell everything right with the spell checker's extensive dictionaries.
Power up your writing with relevant adjectives, adverbs, and phrases.
Get your punctuation right with the rules of the punctuation checker.
All these writing tools in one: Grammar checker, Thesaurus, Spell checker, Punctuation checker, Idioms dictionary.
Whitesmoke works with most applications! Use Whitesmoke with Book Writer™, Microsoft Word®, Outlook Express, Firefox, Internet Explorer—and many others.
See what it can do for your writing style.
WhiteSmoke 3-day FREE Trial
More Information
Selected Articles and Stories

Why You Don't Write Your Book
In the ten years that I've taught people how to get on with their books and creative projects, I've noticed a phenomenon that I'll call "Author's Block. " Would-be writers can, indeed, sit down and work when pressed to it.
Copywriting Secrets Of India's Mystics
Hi everyone,Been ruminating on this one for a little while now but it's probably one of the most profound discoveries of my life. It all began with a little book about music and it's had such a deep influence on my copywriting and small business, indeed my whole outlook on life, I'd like to share it with you all now.
What SEO Copywriting Is… and Isn't
I've been frustrated lately. It seems people just don't get it. There's lots of talk about SEO copywriting these days, but hardly any of it is on target. The majority of the conversations, posts and articles I've seen deal with topics like keyword density, allowable limits, over optimization and such.
Does Your Copywriting Trigger What Makes Your Visitors Buy?
You study your website stats and see the amount of traffic coming through. Nice numbers. But when you compare your traffic against your sales, what do you get? A small fraction of 1%?
Free eBook Publishing Guide – Part 5 – Sell your eBook
Editing your Amazon record2-3 weeks after approving your proof, you will see your title appear as a record on Amazon. com in the US (inheriting the basic details that you entered when uploading to Lightning Source).
Book Marketing 101
Francine Silverman. Book Marketing from A-Z (InfinityPublishing. com, 2005). Trade paperback. 400 pages. $18. 95 US. For beginning authors, book promotion is the key to success.
Writing A Book - Tips From An Author #4
Style is one of the most important considerations when writing a bestseller, and as we mentioned in previous articles, they key is consistency. It's almost a hallmark of a top 10 best seller to have a strong, consistent style.
Value Added Copywriting
I know a preacher that can burn any pulpit down within an hour. His sermons cause the greatest stirs and responses in his audience and he really can keep his congregation awake. But there is one tiny problem.
(0.007)
Bookmark Page
Bookmark Site