Tools and Resources for Writing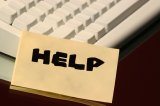 Software, articles, and other help for writers

If you are looking for software to help with your writing projects, look at our writing tools. If you like to read about writing, see the articles and ebooks in Writing Books, Writing eBooks, Writing Articles, Marketing Your Writings, Copywriting, Writing Tips, Writing Screenplays, and Your Writings - Stories, Essays, Poetry.
Book Writer™ – Word Processing for Writers
Are you writing a book?
Are you a student?
Are you researching?
If you are writing a book, or you have chapters, notes, papers, or any writings spread across multiple files, you can use Book Writer™ to free your creative mind from your computer.
Version 5.50: Now you can keep records on People, Places, Events, and Notes with your writings!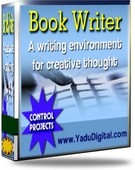 Combine related files into a project for easy management.
Merge individual chapters into a single manuscript for submissions.
Open all files in a project with a single click.
Move from file to file by clicking notebook tabs.
Find any word or phrase in all project files, opened or not.
Copy or move all files at once.
Zip all files in a project for backup or emailing.
Think of the right word easily with Active Thesaurus™.
Eliminate needless business functions from your word editor.
If you are a writer—not a business person or secretary—try this word processor made for writers!

More Information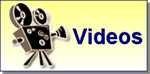 Whitesmoke™ – Check and Perfect Your Writing
Need help with grammar? Spelling? Punctuation?
No matter what software you are using for word processing, Whitesmoke can help perfect what you write! Grammar, spelling, and other language checking for fiction, non-fiction, business letters, legal medical documents, and email.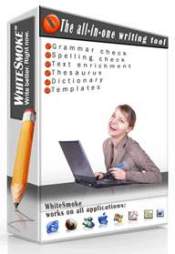 Works with any word processing software—Book Writer™, MS Word®, and others.
Perfect your English grammar with our English grammar check, grammar corrector, and grammar lessons.
Get just the right word with smart synonyms from our extensive synonyms dictionary.
Use the proofreader to check your English grammar and every other aspect of your writing.
Spell everything right with the spell checker's extensive dictionaries.
Power up your writing with relevant adjectives, adverbs, and phrases.
Get your punctuation right with the rules of the punctuation checker.
All these writing tools in one: Grammar checker, Thesaurus, Spell checker, Punctuation checker, Idioms dictionary.
Whitesmoke works with most applications! Use Whitesmoke with Book Writer™, Microsoft Word®, Outlook Express, Firefox, Internet Explorer—and many others.
See what it can do for your writing style.
WhiteSmoke 3-day FREE Trial
More Information
Selected Articles and Stories

3 Steps To Better Sales Copywriting
Whether you're wet-behind-the-ears or a seasoned copywriter, your craft will benefit by remembering one thing: You're nothing more than a salesperson. There's an old saying in the "business" that, "a copywriter is a salesperson sitting in front of a typewriter.
3 Copywriting Tips - How To Edit For Mass Appeal!
Web copy that's intended to sell or generate leads needs to quickly reach out and grab attention and build rapport with a target audience. You can connect with your audience more effectively if you understand something about how people process information, and how they think.
A Quick And Easy Way Of Getting More Customers From Every Single Ad You Write... Guaranteed!
John Caples, one of the greatest ad men ever written writes "I have seen one advertisement sell 19 1/2 times as much goods as another. " He also states "the headline is the most important element of most advertisements.
Newsletter Editors Are Writers Too
I love to write. I begin writing with kid-lit for my grand-kids, home made just for them. I write for fun. I have also written some rants and a few random thoughts. I write nothing fancy, PC (punctuated correctly), or of novel length.
Creative Writing Technique: Visualization
Visualization is one of the best techniques to use when plotting a story. It's like watching a movie in your mind, only the movie is your story. You can see all the scenes and events playing out, from beginning to end.
Tight Lines, Writers!
"Tight lines" is a good luck wish among fishermen. When you've hooked a fish, your line tightens up. I was musing on this expression as my husband critiqued my lousy casting skills on our latest fishing expedition.
The Importance of A Website Copywriter
A website copywriter has several jobs. They will need to provide the information, the words, and the persuasive text that is used within any site that is visited. For many individuals, this means that they will need to know the products, understand the site owner's needs, and to be able to draw customers into the site by providing interesting and informative information.
A Quick Start Guide To Writing Your Memoir
I've learned that when a person starts thinking about telling their life story, they tend to overthink it. They get caught up in worrying about things such as what others will think and who would publish it.
(0.021)
Bookmark Page
Bookmark Site