Tools and Resources for Writing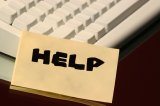 Software, articles, and other help for writers

If you are looking for software to help with your writing projects, look at our writing tools. If you like to read about writing, see the articles and ebooks in Writing Books, Writing eBooks, Writing Articles, Marketing Your Writings, Copywriting, Writing Tips, Writing Screenplays, and Your Writings - Stories, Essays, Poetry.
Book Writer™ – Word Processing for Writers
Are you writing a book?
Are you a student?
Are you researching?
If you are writing a book, or you have chapters, notes, papers, or any writings spread across multiple files, you can use Book Writer™ to free your creative mind from your computer.
Version 5.50: Now you can keep records on People, Places, Events, and Notes with your writings!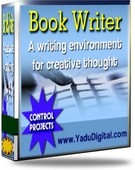 Combine related files into a project for easy management.
Merge individual chapters into a single manuscript for submissions.
Open all files in a project with a single click.
Move from file to file by clicking notebook tabs.
Find any word or phrase in all project files, opened or not.
Copy or move all files at once.
Zip all files in a project for backup or emailing.
Think of the right word easily with Active Thesaurus™.
Eliminate needless business functions from your word editor.
If you are a writer—not a business person or secretary—try this word processor made for writers!

More Information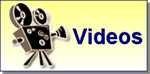 Whitesmoke™ – Check and Perfect Your Writing
Need help with grammar? Spelling? Punctuation?
No matter what software you are using for word processing, Whitesmoke can help perfect what you write! Grammar, spelling, and other language checking for fiction, non-fiction, business letters, legal medical documents, and email.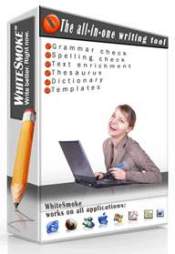 Works with any word processing software—Book Writer™, MS Word®, and others.
Perfect your English grammar with our English grammar check, grammar corrector, and grammar lessons.
Get just the right word with smart synonyms from our extensive synonyms dictionary.
Use the proofreader to check your English grammar and every other aspect of your writing.
Spell everything right with the spell checker's extensive dictionaries.
Power up your writing with relevant adjectives, adverbs, and phrases.
Get your punctuation right with the rules of the punctuation checker.
All these writing tools in one: Grammar checker, Thesaurus, Spell checker, Punctuation checker, Idioms dictionary.
Whitesmoke works with most applications! Use Whitesmoke with Book Writer™, Microsoft Word®, Outlook Express, Firefox, Internet Explorer—and many others.
See what it can do for your writing style.
WhiteSmoke 3-day FREE Trial
More Information
Selected Articles and Stories

Word Frequency Analysis as a means to improve writing quality
In the old times of Windows 1. 0 back in the 1980ís there was a tool called Word Frequency that came with the MS Word distribution package. As someone who uses English as a second language I used it heavily, because it helped me to improve my vocabulary and to correct misspellings beyond the capacity of the available spelling checkers.
Scents Bring Inspiration For Writing
Inspirational writing is a part and parcel of the art of writing. Inspiration is indeed needed for writing. Without any inspiration, it is quite difficult to get ideas and thoughts to write.
Online Bookstores Expand Choices
There are few experiences in life that match curling up with a good book and losing yourself in the lives of the characters, the exotic settings, and the twists and turns of a compelling plot. Reading continues to be one of the great joys in my life, and I so appreciate the effort that authors put into crafting their work.
Review: Michael Masterson's Accelerated Program for Six-Figure Copywriting
I have to tell you, I was very skeptical in the beginning. Nervous even. I had one finger on the "buy now" button, and one finger poised, ready to request a refund. I guess, when I bought Michael Masterson's course, I was anxious that this would be one of those screaming, ranting, raving sales letter courses that tells you that you HAVE to write all copy the same way with a tone that sounds like a used car salesman on steroids.
Modern Science Fiction
Science fiction is a narrative (usually in prose) or a short story, 'novella' or novel length. As to what it is about, is not easily classificable. Such stories are about an amazing variety of things, topics and ideas.
Tips To Help You To Write With Success
Writing is something that everyone can enjoy! Writing is freeing and fun and exciting, if you really let your imagination go writing can take you to places that you have never been before.
Seven Ways to Select a Book Topic That Sells
Since a book title is the number one "Essential Hot-Selling Point" for your book, it's a good idea to choose one that sells well. 1. Write what you are passionate about. Write about a topic that will still interest you in two years.
Keeping It Real: The Only Copywriting Trick That Works
Much of today's accepted copywriting wisdom comes from old books written for a different, quieter world. For most of the twentieth century, widely promoting a successful message was expensive and difficult, requiring control of significant resources and substantial time commitments.
(0.002)
Bookmark Page
Bookmark Site