Tools and Resources for Writing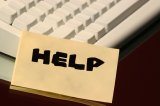 Software, articles, and other help for writers

If you are looking for software to help with your writing projects, look at our writing tools. If you like to read about writing, see the articles and ebooks in Writing Books, Writing eBooks, Writing Articles, Marketing Your Writings, Copywriting, Writing Tips, Writing Screenplays, and Your Writings - Stories, Essays, Poetry.
Book Writer™ – Word Processing for Writers
Are you writing a book?
Are you a student?
Are you researching?
If you are writing a book, or you have chapters, notes, papers, or any writings spread across multiple files, you can use Book Writer™ to free your creative mind from your computer.
Version 5.50: Now you can keep records on People, Places, Events, and Notes with your writings!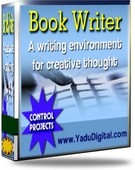 Combine related files into a project for easy management.
Merge individual chapters into a single manuscript for submissions.
Open all files in a project with a single click.
Move from file to file by clicking notebook tabs.
Find any word or phrase in all project files, opened or not.
Copy or move all files at once.
Zip all files in a project for backup or emailing.
Think of the right word easily with Active Thesaurus™.
Eliminate needless business functions from your word editor.
If you are a writer—not a business person or secretary—try this word processor made for writers!

More Information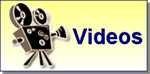 Whitesmoke™ – Check and Perfect Your Writing
Need help with grammar? Spelling? Punctuation?
No matter what software you are using for word processing, Whitesmoke can help perfect what you write! Grammar, spelling, and other language checking for fiction, non-fiction, business letters, legal medical documents, and email.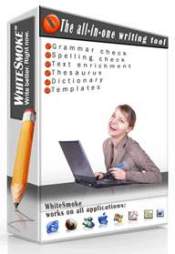 Works with any word processing software—Book Writer™, MS Word®, and others.
Perfect your English grammar with our English grammar check, grammar corrector, and grammar lessons.
Get just the right word with smart synonyms from our extensive synonyms dictionary.
Use the proofreader to check your English grammar and every other aspect of your writing.
Spell everything right with the spell checker's extensive dictionaries.
Power up your writing with relevant adjectives, adverbs, and phrases.
Get your punctuation right with the rules of the punctuation checker.
All these writing tools in one: Grammar checker, Thesaurus, Spell checker, Punctuation checker, Idioms dictionary.
Whitesmoke works with most applications! Use Whitesmoke with Book Writer™, Microsoft Word®, Outlook Express, Firefox, Internet Explorer—and many others.
See what it can do for your writing style.
WhiteSmoke 3-day FREE Trial
More Information
Selected Articles and Stories

Seven Secrets of Writing a Book that Sells
It's one thing to write a book, it's an entirely different thing to write one that's a saleable, viable, marketable product. Ensuring the success of a book is something even the biggest publishers have never been able to guarantee.
Writing Resources: 7 Books For Improving Your Manuscript
Whether a crawling novice or polished professional, writers from every walk of life have room for improvement in their work. An endless array of rules and techniques must be kept in mind when writing – punctuation, grammar, transition, show don't tell, etc.
Successful Audio Book Narration
It sounds easy, just open the book and read. You ever listen to a book on tape? Often a recognizable actor is the voice. Sounds like a winner, lets have Dustin Hoffman read us a story.
Writing Help
Whether you are working for a small business, large corporation, or are a student, there are numerous sources that you can turn to for help with writing. Businesses need to be able to effectively communicate with their customers, their employees and their potential customers.
You Don't Have To Be A Genius To Write A Love Poem
Love poems are a wonderfully romantic gesture and can often express your thoughts far more eloquently than verbal communication. If you have some talent with words, why not take a few moments and try your hand at writing a poem for your lover?
Defeating Writer's Block
If you're a writer, or a student, or anyone who's ever felt the desire or need to write, you know all about the dreaded thing known as writer's block. You sit at the computer, or your're at your desk with a pad and pen, ready to write.
What Employers Look For In A Freelance Writer
Freelance writing is as much about selling yourself as it is about writing. With this in mind, we asked some of the employers who use our site, and others like it, just what it is that they look for in a freelance writer.
16 Golden Rules Of Master Copywriting
You could spend thousands of dollars on advertisement and have extremely low or no results in sales because of your poor-planned copy. You shouldn't be amazed by the fact that huge corporations all over the world do that mistake and waste millions of dollars on false advertisement campaigns.
(0.001)
Bookmark Page
Bookmark Site