Tools and Resources for Writing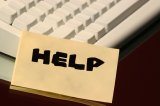 Software, articles, and other help for writers

If you are looking for software to help with your writing projects, look at our writing tools. If you like to read about writing, see the articles and ebooks in Writing Books, Writing eBooks, Writing Articles, Marketing Your Writings, Copywriting, Writing Tips, Writing Screenplays, and Your Writings - Stories, Essays, Poetry.
Book Writer™ – Word Processing for Writers
Are you writing a book?
Are you a student?
Are you researching?
If you are writing a book, or you have chapters, notes, papers, or any writings spread across multiple files, you can use Book Writer™ to free your creative mind from your computer.
Version 5.50: Now you can keep records on People, Places, Events, and Notes with your writings!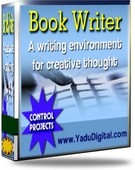 Combine related files into a project for easy management.
Merge individual chapters into a single manuscript for submissions.
Open all files in a project with a single click.
Move from file to file by clicking notebook tabs.
Find any word or phrase in all project files, opened or not.
Copy or move all files at once.
Zip all files in a project for backup or emailing.
Think of the right word easily with Active Thesaurus™.
Eliminate needless business functions from your word editor.
If you are a writer—not a business person or secretary—try this word processor made for writers!

More Information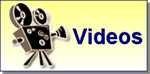 Whitesmoke™ – Check and Perfect Your Writing
Need help with grammar? Spelling? Punctuation?
No matter what software you are using for word processing, Whitesmoke can help perfect what you write! Grammar, spelling, and other language checking for fiction, non-fiction, business letters, legal medical documents, and email.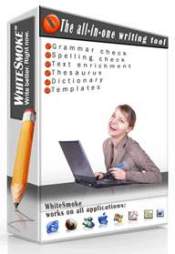 Works with any word processing software—Book Writer™, MS Word®, and others.
Perfect your English grammar with our English grammar check, grammar corrector, and grammar lessons.
Get just the right word with smart synonyms from our extensive synonyms dictionary.
Use the proofreader to check your English grammar and every other aspect of your writing.
Spell everything right with the spell checker's extensive dictionaries.
Power up your writing with relevant adjectives, adverbs, and phrases.
Get your punctuation right with the rules of the punctuation checker.
All these writing tools in one: Grammar checker, Thesaurus, Spell checker, Punctuation checker, Idioms dictionary.
Whitesmoke works with most applications! Use Whitesmoke with Book Writer™, Microsoft Word®, Outlook Express, Firefox, Internet Explorer—and many others.
See what it can do for your writing style.
WhiteSmoke 3-day FREE Trial
More Information
Selected Articles and Stories

Article Writing: How To Use Your Chakra Energy To Write
The seven Chakras are the hidden energy centres in your body through which you receive, process and transmit life energies. They act as "energy transformers" and influencers of change. Your thoughts, emotions or actions can either block or activate these hidden energy centres.
Understanding The First Rule Of Writing—Before You Start The Great Bestselling Book
Chaos and confusion come when established rules and procedures are not followed. Even mixing and matching systems to favor one's own position can cause a great deal of consternation. In writing a book, the first rule is to know and understand why you want to write in the first place.
Writer's Tool: A Treasure Chest
While taking a creative writing course in college, my instructor introduced me to an invaluable tool—a Writer's Treasure Chest. This tool is easy and fun to make and will come in handy time and again throughout your writing life.
Why Book Writers Need A Running Mate
By far, I have found that the lack of discipline is the biggest hindrance for most people, when it comes to writing a book of any kind. Although I urge you as a would-be writer to develop a theme because once you are clear on "why" you want to write a book, your motivational level will shift into a higher gear, I also urge you to get an accountability partner.
Writing Sales Copy That Sells
When writing a sales copy, all internet marketers know that a long copy will sell more than a short copy. This does not mean that the more words the better; the quantity and the quality of detail is what will improve its performance.
Writing and Walking – Beating Writer's Block
Writing and walking are a seemingly odd mix of topics for an article, but they go well together. Particularly if you write during breaks in your walk. Writing JournalsWhether you are writing articles or the great American novel, you will inevitably suffer from writer's block.
How To Become A Freelance Copywriter In New York
As a freelance copywriter in New York, your work is never done. What? Do you mean to say that it is hard to find regular freelance writing jobs, even here in New York City? For those looking to succeed, employment is hard to find only because we lack the knowledge of where to find the work we want.
Why You Should Write To Inform And Not To Sell
Advertising is key! Unfortunately most people waste their money on advertising unless they can play by the numbers. Playing by the numbers is simply spending enough money on advertising and saturating the market so much, that percentage wise, enough people will want to see what you have to offer.
(0.007)
Bookmark Page
Bookmark Site