Tools and Resources for Writing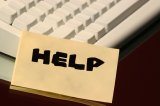 Software, articles, and other help for writers

If you are looking for software to help with your writing projects, look at our writing tools. If you like to read about writing, see the articles and ebooks in Writing Books, Writing eBooks, Writing Articles, Marketing Your Writings, Copywriting, Writing Tips, Writing Screenplays, and Your Writings - Stories, Essays, Poetry.
Book Writer™ – Word Processing for Writers
Are you writing a book?
Are you a student?
Are you researching?
If you are writing a book, or you have chapters, notes, papers, or any writings spread across multiple files, you can use Book Writer™ to free your creative mind from your computer.
Version 5.50: Now you can keep records on People, Places, Events, and Notes with your writings!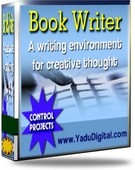 Combine related files into a project for easy management.
Merge individual chapters into a single manuscript for submissions.
Open all files in a project with a single click.
Move from file to file by clicking notebook tabs.
Find any word or phrase in all project files, opened or not.
Copy or move all files at once.
Zip all files in a project for backup or emailing.
Think of the right word easily with Active Thesaurus™.
Eliminate needless business functions from your word editor.
If you are a writer—not a business person or secretary—try this word processor made for writers!

More Information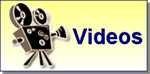 Whitesmoke™ – Check and Perfect Your Writing
Need help with grammar? Spelling? Punctuation?
No matter what software you are using for word processing, Whitesmoke can help perfect what you write! Grammar, spelling, and other language checking for fiction, non-fiction, business letters, legal medical documents, and email.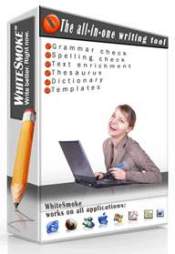 Works with any word processing software—Book Writer™, MS Word®, and others.
Perfect your English grammar with our English grammar check, grammar corrector, and grammar lessons.
Get just the right word with smart synonyms from our extensive synonyms dictionary.
Use the proofreader to check your English grammar and every other aspect of your writing.
Spell everything right with the spell checker's extensive dictionaries.
Power up your writing with relevant adjectives, adverbs, and phrases.
Get your punctuation right with the rules of the punctuation checker.
All these writing tools in one: Grammar checker, Thesaurus, Spell checker, Punctuation checker, Idioms dictionary.
Whitesmoke works with most applications! Use Whitesmoke with Book Writer™, Microsoft Word®, Outlook Express, Firefox, Internet Explorer—and many others.
See what it can do for your writing style.
WhiteSmoke 3-day FREE Trial
More Information
Selected Articles and Stories

How To Become A Freelance Copywriter In New York
As a freelance copywriter in New York, your work is never done. What? Do you mean to say that it is hard to find regular freelance writing jobs, even here in New York City? For those looking to succeed, employment is hard to find only because we lack the knowledge of where to find the work we want.
Finish Your Book Already!
I owe the completion and success of my book to a big cardboard box that saw me through the entire process. I found this box and filled it with any and all information I could find on my topic Ďadvanced presentation skills for speakers and business presenters.
Copywriting Secrets Behind The Da Vinci Code and LOST
I spent a few hours over the weekend watching the TV series, LOST. And man oh manÖ do I love the script writing on that show. Why? Because it has me constantly wanting to know whatís coming next.
Screenwriting Tips from a Screenplay Contest Judge
After cracking hundreds of screenplays sent into the BlueCat Screenplay Competition, the same problems in the execution of the story and script continue to emerge. Here is a general overview of these persistent issues.
Copywriting Secrets Of India's Mystics
Hi everyone,Been ruminating on this one for a little while now but itís probably one of the most profound discoveries of my life. It all began with a little book about music and itís had such a deep influence on my copywriting and small business, indeed my whole outlook on life, I'd like to share it with you all now.
Writing Suitable Copy for the Press
Summer is finally here and school is out, but learning for the rest of us continues. Whether you're a seasoned PR professional working for a top agency, a novice just beginning a career, or a mid-level manager working in-house at a small business, the time comes when we all could use a refresher course in properly writing suitable copy for the press.
Review: Michael Masterson's Accelerated Program for Six-Figure Copywriting
I have to tell you, I was very skeptical in the beginning. Nervous even. I had one finger on the "buy now" button, and one finger poised, ready to request a refund. I guess, when I bought Michael Masterson's course, I was anxious that this would be one of those screaming, ranting, raving sales letter courses that tells you that you HAVE to write all copy the same way with a tone that sounds like a used car salesman on steroids.
How To Select a Great Topic For Your Book or Ebook Part 2 of 5
There are groups of people who are willing to buy nonfiction ebooks: hobbyists. At any given time, these people are looking for ways to spend their money on their hobbies. Their passion is your financial gain.
(0.009)
Bookmark Page
Bookmark Site