Tools and Resources for Writing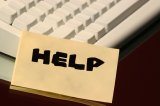 Software, articles, and other help for writers

If you are looking for software to help with your writing projects, look at our writing tools. If you like to read about writing, see the articles and ebooks in Writing Books, Writing eBooks, Writing Articles, Marketing Your Writings, Copywriting, Writing Tips, Writing Screenplays, and Your Writings - Stories, Essays, Poetry.
Book Writer™ – Word Processing for Writers
Are you writing a book?
Are you a student?
Are you researching?
If you are writing a book, or you have chapters, notes, papers, or any writings spread across multiple files, you can use Book Writer™ to free your creative mind from your computer.
Version 5.50: Now you can keep records on People, Places, Events, and Notes with your writings!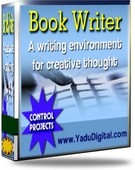 Combine related files into a project for easy management.
Merge individual chapters into a single manuscript for submissions.
Open all files in a project with a single click.
Move from file to file by clicking notebook tabs.
Find any word or phrase in all project files, opened or not.
Copy or move all files at once.
Zip all files in a project for backup or emailing.
Think of the right word easily with Active Thesaurus™.
Eliminate needless business functions from your word editor.
If you are a writer—not a business person or secretary—try this word processor made for writers!

More Information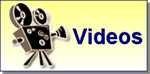 Whitesmoke™ – Check and Perfect Your Writing
Need help with grammar? Spelling? Punctuation?
No matter what software you are using for word processing, Whitesmoke can help perfect what you write! Grammar, spelling, and other language checking for fiction, non-fiction, business letters, legal medical documents, and email.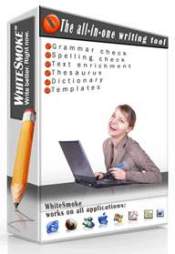 Works with any word processing software—Book Writer™, MS Word®, and others.
Perfect your English grammar with our English grammar check, grammar corrector, and grammar lessons.
Get just the right word with smart synonyms from our extensive synonyms dictionary.
Use the proofreader to check your English grammar and every other aspect of your writing.
Spell everything right with the spell checker's extensive dictionaries.
Power up your writing with relevant adjectives, adverbs, and phrases.
Get your punctuation right with the rules of the punctuation checker.
All these writing tools in one: Grammar checker, Thesaurus, Spell checker, Punctuation checker, Idioms dictionary.
Whitesmoke works with most applications! Use Whitesmoke with Book Writer™, Microsoft Word®, Outlook Express, Firefox, Internet Explorer—and many others.
See what it can do for your writing style.
WhiteSmoke 3-day FREE Trial
More Information
Selected Articles and Stories

10 Ways to Make the Most of Your Book Endorsements
Endorsements, sometimes called "Blurbs," are wonderful and often witty comments about your book provided by respected authors, journalists, entertainers, and industry experts connected to your topic.
You Don't Have To Be A Genius To Write A Love Poem
Love poems are a wonderfully romantic gesture and can often express your thoughts far more eloquently than verbal communication. If you have some talent with words, why not take a few moments and try your hand at writing a poem for your lover?
Public Service Announcement (PSA) Radio Copy Writing Success
What if the Super Bowl television commercials were all public service announcement (PSA) advertisements rather than beer, cars and soda commercials? Imagine, The Red Cross followed by the Make A Wish Foundation and the Shriners Hospital.
What Is Persuasive Copywriting And How Can It Help Your Business?
Persuasive copywriting is what draws the attention of prospective customers. They see your product and are drawn it. But what makes this happen? What words can win a customer over without having them laugh at overstatements and hype?
The ONLY Thing You Need to Know About Writing Articles
You don't need to be a great writer to write great articles, just be fast and entertaining. There is only ONE SINGLE THING you need to know about article writing. Tell a story. Stories are easy to follow and interesting.
Free eBook Publishing Guide – Part 1 – Why publish an eBook?
eBook definedDespite being around now for over twenty years, no-one has yet come up with a stable definition for the word 'eBook'. However, one can discern some typical features: • The item is distributed as a single file (so CD encyclopaedias are not considered to be eBooks) and can be opened as a data file in an application, rather than being launched as an executable (.
How to Write a Holiday Tale That Isn't a Turkey
When we write stories, with the purpose of sharing them with others, we enter into an agreement where we allow our reader to see a glimpse of our heart, our souls and our memories. If we truly want them to be immersed in the tale, we actively immerse ourselves in those memories so that a glimmer of what we saw, heard and felt comes through.
Copywriting Makeover: Making An Emotional Connection - Part 1 of 2
One statistic shows that over 80% of all buying decisions are emotional. That means your copywriting should be, too. This is something I firmly believe in and have preached for most of my copywriting career.
(0.004)
Bookmark Page
Bookmark Site