Tools and Resources for Writing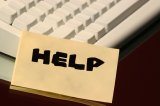 Software, articles, and other help for writers

If you are looking for software to help with your writing projects, look at our writing tools. If you like to read about writing, see the articles and ebooks in Writing Books, Writing eBooks, Writing Articles, Marketing Your Writings, Copywriting, Writing Tips, Writing Screenplays, and Your Writings - Stories, Essays, Poetry.
Book Writer™ – Word Processing for Writers
Are you writing a book?
Are you a student?
Are you researching?
If you are writing a book, or you have chapters, notes, papers, or any writings spread across multiple files, you can use Book Writer™ to free your creative mind from your computer.
Version 5.50: Now you can keep records on People, Places, Events, and Notes with your writings!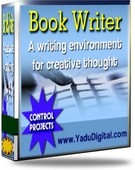 Combine related files into a project for easy management.
Merge individual chapters into a single manuscript for submissions.
Open all files in a project with a single click.
Move from file to file by clicking notebook tabs.
Find any word or phrase in all project files, opened or not.
Copy or move all files at once.
Zip all files in a project for backup or emailing.
Think of the right word easily with Active Thesaurus™.
Eliminate needless business functions from your word editor.
If you are a writer—not a business person or secretary—try this word processor made for writers!

More Information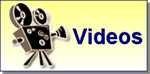 Whitesmoke™ – Check and Perfect Your Writing
Need help with grammar? Spelling? Punctuation?
No matter what software you are using for word processing, Whitesmoke can help perfect what you write! Grammar, spelling, and other language checking for fiction, non-fiction, business letters, legal medical documents, and email.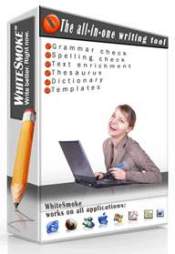 Works with any word processing software—Book Writer™, MS Word®, and others.
Perfect your English grammar with our English grammar check, grammar corrector, and grammar lessons.
Get just the right word with smart synonyms from our extensive synonyms dictionary.
Use the proofreader to check your English grammar and every other aspect of your writing.
Spell everything right with the spell checker's extensive dictionaries.
Power up your writing with relevant adjectives, adverbs, and phrases.
Get your punctuation right with the rules of the punctuation checker.
All these writing tools in one: Grammar checker, Thesaurus, Spell checker, Punctuation checker, Idioms dictionary.
Whitesmoke works with most applications! Use Whitesmoke with Book Writer™, Microsoft Word®, Outlook Express, Firefox, Internet Explorer—and many others.
See what it can do for your writing style.
WhiteSmoke 3-day FREE Trial
More Information
Selected Articles and Stories

Top Ten Ways to Design Each Part of your Book to Sell More
Whether you are an ebook author/publisher or a print book author/publisher, you can get your unique, helpful information out to your audience. You'll help make other people's lives better, become a household name, gain clients, sell more books and make much more money when you design each part of your book to attract more readers.
Overcoming Writer's Block: Avoiding the Trap
I may as well just say it. Writer's block, I'm convinced, doesn't exist. Mostly, I think, authors use writer's block as an excuse to explain to themselves, an editor, or a concerned spouse why the book isn't done or the chapter hasn't been turned in.
Engage Your Customer – Write About Benefits
Think quick. In 10 seconds, can you list the 5 key benefits you offer your customers? I bet you said "Yes". But are you sure you listed benefits? If you'll bear with me for another 10 seconds, I'd like to test out a theory on you.
I'm A Romance Novel Hero!
Before we get started here, let me tell y'all that what you're about to read is the absolute truth. The absolute, unvarnished truth. I swear it on every one of my Elvis and BTO CDs.
Ten Tips on Writing and Creativity
1. Don't think. Creating a story or book has little to do with the intellect or language when we first begin. Our best ideas will emerge as a spark or image. Like dreams, they will make little sense.
How To Put The Power Of YOU In Your Web Writing
One of the most important words in the vocabularyof a Web writer is the simple little three-letter word"you". Many Web writers fail to understand the importanceof this little word, and for that reason they don'tattract an audience of hungry readers.
Copywriting Tone: 5 Reasons Honesty Beats Puffery Any Day
It never fails. Every conversation I have with a potential or ongoing copywriting client at some point turns to the topic of tone. "We want our copy to be edgy. " "I think a light-hearted copy tone would work best.
Don't Miss These 10 Must Know Facts About Promoting Your Website with Article Writing
Most all ezine publishers need fresh content. Article writing is something that gets tedious to the publisher who sends out an ezine every week. Fresh, unique ideas are always attractive, and ezine authors don't mind publishing others work, (along with a complete research box, (THIS IS YOUR AD) as well.
(0.001)
Bookmark Page
Bookmark Site