Tools and Resources for Writing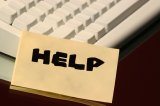 Software, articles, and other help for writers

If you are looking for software to help with your writing projects, look at our writing tools. If you like to read about writing, see the articles and ebooks in Writing Books, Writing eBooks, Writing Articles, Marketing Your Writings, Copywriting, Writing Tips, Writing Screenplays, and Your Writings - Stories, Essays, Poetry.
Book Writer™ – Word Processing for Writers
Are you writing a book?
Are you a student?
Are you researching?
If you are writing a book, or you have chapters, notes, papers, or any writings spread across multiple files, you can use Book Writer™ to free your creative mind from your computer.
Version 5.50: Now you can keep records on People, Places, Events, and Notes with your writings!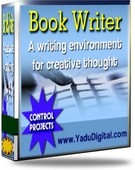 Combine related files into a project for easy management.
Merge individual chapters into a single manuscript for submissions.
Open all files in a project with a single click.
Move from file to file by clicking notebook tabs.
Find any word or phrase in all project files, opened or not.
Copy or move all files at once.
Zip all files in a project for backup or emailing.
Think of the right word easily with Active Thesaurus™.
Eliminate needless business functions from your word editor.
If you are a writer—not a business person or secretary—try this word processor made for writers!

More Information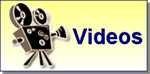 Whitesmoke™ – Check and Perfect Your Writing
Need help with grammar? Spelling? Punctuation?
No matter what software you are using for word processing, Whitesmoke can help perfect what you write! Grammar, spelling, and other language checking for fiction, non-fiction, business letters, legal medical documents, and email.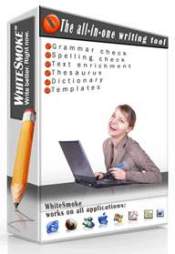 Works with any word processing software—Book Writer™, MS Word®, and others.
Perfect your English grammar with our English grammar check, grammar corrector, and grammar lessons.
Get just the right word with smart synonyms from our extensive synonyms dictionary.
Use the proofreader to check your English grammar and every other aspect of your writing.
Spell everything right with the spell checker's extensive dictionaries.
Power up your writing with relevant adjectives, adverbs, and phrases.
Get your punctuation right with the rules of the punctuation checker.
All these writing tools in one: Grammar checker, Thesaurus, Spell checker, Punctuation checker, Idioms dictionary.
Whitesmoke works with most applications! Use Whitesmoke with Book Writer™, Microsoft Word®, Outlook Express, Firefox, Internet Explorer—and many others.
See what it can do for your writing style.
WhiteSmoke 3-day FREE Trial
More Information
Selected Articles and Stories

Mystery Writing: Incorporating Various Non-Legal Professions:
The mysteries of the "Golden Age" featured amateur detectives who became embroiled in solving crimes accidentally, meaning they just happened to be 'on the spot' at the time the crime occurred. In modern mystery novels, however, there seems to be a trend towards making the protagonist/amateur detective become involved with the mystery through his or her profession or hobby.
Copywriting Makeover: Making An Emotional Connection - Part 2 of 2
In part one of this article series we began looking at the Cruise Vacation Center site: a travel site whose copy was sorely lacking in emotional appeal and visual imagry. (You can see the previous version of the copy here:
Seven Secrets of Writing a Book that Sells
It's one thing to write a book, it's an entirely different thing to write one that's a saleable, viable, marketable product. Ensuring the success of a book is something even the biggest publishers have never been able to guarantee.
Ovecoming Writer's Block
What is writer's block? Well, I just can't think of a single darn thing to say. Oh well, I'm outta here! Sound familiar? No! Oh, get real! We've all experienced this phenomenon when we absolutely have to write something, particularly on deadline.
3 Steps To Better Sales Copywriting
Whether you're wet-behind-the-ears or a seasoned copywriter, your craft will benefit by remembering one thing: You're nothing more than a salesperson. There's an old saying in the "business" that, "a copywriter is a salesperson sitting in front of a typewriter.
16 Golden Rules Of Master Copywriting
You could spend thousands of dollars on advertisement and have extremely low or no results in sales because of your poor-planned copy. You shouldn't be amazed by the fact that huge corporations all over the world do that mistake and waste millions of dollars on false advertisement campaigns.
Think You Can't Write Articles? Think Again!
Writing articles and putting them out on the web for everyone to see can be a little intimidating though at first, especially if you don't consider yourself a writer. Remember that you have a lot of knowledge in your area of expertise that your readers are looking for, so just start sharing that knowledge in articles.
How You Can Find Freelance Writing Employment
How can you find writing jobs? Do you have proven skills that can propel you in the right direction? If so, then why are you looking for fresh vacancies? The best tool to those who have employment histories is to look to the companies that you have already worked for.
(0.009)
Bookmark Page
Bookmark Site