Tools and Resources for Writing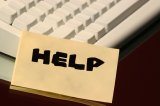 Software, articles, and other help for writers

If you are looking for software to help with your writing projects, look at our writing tools. If you like to read about writing, see the articles and ebooks in Writing Books, Writing eBooks, Writing Articles, Marketing Your Writings, Copywriting, Writing Tips, Writing Screenplays, and Your Writings - Stories, Essays, Poetry.
Book Writer™ – Word Processing for Writers
Are you writing a book?
Are you a student?
Are you researching?
If you are writing a book, or you have chapters, notes, papers, or any writings spread across multiple files, you can use Book Writer™ to free your creative mind from your computer.
Version 5.50: Now you can keep records on People, Places, Events, and Notes with your writings!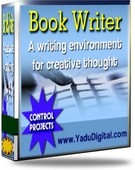 Combine related files into a project for easy management.
Merge individual chapters into a single manuscript for submissions.
Open all files in a project with a single click.
Move from file to file by clicking notebook tabs.
Find any word or phrase in all project files, opened or not.
Copy or move all files at once.
Zip all files in a project for backup or emailing.
Think of the right word easily with Active Thesaurus™.
Eliminate needless business functions from your word editor.
If you are a writer—not a business person or secretary—try this word processor made for writers!

More Information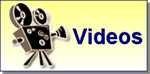 Whitesmoke™ – Check and Perfect Your Writing
Need help with grammar? Spelling? Punctuation?
No matter what software you are using for word processing, Whitesmoke can help perfect what you write! Grammar, spelling, and other language checking for fiction, non-fiction, business letters, legal medical documents, and email.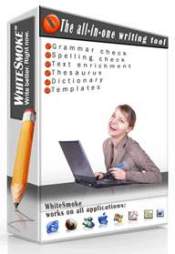 Works with any word processing software—Book Writer™, MS Word®, and others.
Perfect your English grammar with our English grammar check, grammar corrector, and grammar lessons.
Get just the right word with smart synonyms from our extensive synonyms dictionary.
Use the proofreader to check your English grammar and every other aspect of your writing.
Spell everything right with the spell checker's extensive dictionaries.
Power up your writing with relevant adjectives, adverbs, and phrases.
Get your punctuation right with the rules of the punctuation checker.
All these writing tools in one: Grammar checker, Thesaurus, Spell checker, Punctuation checker, Idioms dictionary.
Whitesmoke works with most applications! Use Whitesmoke with Book Writer™, Microsoft Word®, Outlook Express, Firefox, Internet Explorer—and many others.
See what it can do for your writing style.
WhiteSmoke 3-day FREE Trial
More Information
Selected Articles and Stories

How to Write a Resume That Stands Out From The Crowd
Today's job market is competitive. Many companies receive hundreds of resumes a year, making it difficult for yours to stand out from the crowd. However, that should not keep you from getting interviews.
Organizing Your Data to Write Better Copy
Last quarter I talked about interviewing / gathering data. So now you've got several thousand words of notes, hopefully digitally recorded. What comes next? GETTING ORGANIZEDI suggested organizing your interview questions into 4 groups.
The Arrogant Writer: Five Ways to Nurture and Defend your Muse
Arrogance has a bad rap. We think of arrogant people as unpleasant to be around, full of themselves, and incapable of taking an interest in anyone else. However, when applied to one's own writing, a certain measure of well-placed arrogance can be a useful tool.
A Quick And Easy Way Of Getting More Customers From Every Single Ad You Write... Guaranteed!
John Caples, one of the greatest ad men ever written writes "I have seen one advertisement sell 19 1/2 times as much goods as another. " He also states "the headline is the most important element of most advertisements.
Copywriting Is Not One-Size-Fits-All
I was in shock. Honestly, I shook my head when I read his email. I meant no disrespect; I just couldn't believe he really felt that way. "Karon, I want you to write the sales letter for my site.
Guidelines For Reviewing Writing
Writing detailed reviews is time well spent. Reviewing itself is a writing exercise. At Writing. Com, creating detailed feedback for a fellow writer is one of the best tools available for improving your own writing.
Five Keys To Leaner and Meaner Copywriting
Grab 'em and don't lose 'em. Every marketer knows that one. Human beings have very short attention spans, so you can't afford to waste your prospect's time - give them the good stuff and then let them go as soon as you can.
How To Cultivate Greatness In Your Writing
There's a television commercial, I believe it's for E-trade, that talks about how nobody wants to be an ordinary. .. fill in the blank. Supposedly we aspire to be better. Nobody wants to be an ordinary athlete, nobody wants to be an ordinary investor.
(0.005)
Bookmark Page
Bookmark Site