Tools and Resources for Writing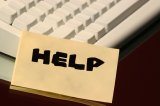 Software, articles, and other help for writers

If you are looking for software to help with your writing projects, look at our writing tools. If you like to read about writing, see the articles and ebooks in Writing Books, Writing eBooks, Writing Articles, Marketing Your Writings, Copywriting, Writing Tips, Writing Screenplays, and Your Writings - Stories, Essays, Poetry.
Book Writer™ – Word Processing for Writers
Are you writing a book?
Are you a student?
Are you researching?
If you are writing a book, or you have chapters, notes, papers, or any writings spread across multiple files, you can use Book Writer™ to free your creative mind from your computer.
Version 5.50: Now you can keep records on People, Places, Events, and Notes with your writings!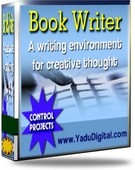 Combine related files into a project for easy management.
Merge individual chapters into a single manuscript for submissions.
Open all files in a project with a single click.
Move from file to file by clicking notebook tabs.
Find any word or phrase in all project files, opened or not.
Copy or move all files at once.
Zip all files in a project for backup or emailing.
Think of the right word easily with Active Thesaurus™.
Eliminate needless business functions from your word editor.
If you are a writer—not a business person or secretary—try this word processor made for writers!

More Information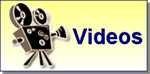 Whitesmoke™ – Check and Perfect Your Writing
Need help with grammar? Spelling? Punctuation?
No matter what software you are using for word processing, Whitesmoke can help perfect what you write! Grammar, spelling, and other language checking for fiction, non-fiction, business letters, legal medical documents, and email.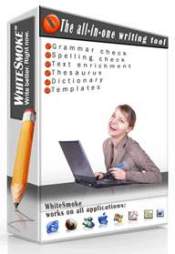 Works with any word processing software—Book Writer™, MS Word®, and others.
Perfect your English grammar with our English grammar check, grammar corrector, and grammar lessons.
Get just the right word with smart synonyms from our extensive synonyms dictionary.
Use the proofreader to check your English grammar and every other aspect of your writing.
Spell everything right with the spell checker's extensive dictionaries.
Power up your writing with relevant adjectives, adverbs, and phrases.
Get your punctuation right with the rules of the punctuation checker.
All these writing tools in one: Grammar checker, Thesaurus, Spell checker, Punctuation checker, Idioms dictionary.
Whitesmoke works with most applications! Use Whitesmoke with Book Writer™, Microsoft Word®, Outlook Express, Firefox, Internet Explorer—and many others.
See what it can do for your writing style.
WhiteSmoke 3-day FREE Trial
More Information
Selected Articles and Stories

Book Proposals 101.: What Publishers Want
Lots of writers like to talk about writing books. You hear very few talking about writing book proposals. Maybe that's why it's easy to forget that a strong book proposal is the first step to getting a great deal for your non-fiction book.
Free eBook Publishing Guide – Part 2 – Features of the eBook market
The Current State of the MarketIn my first article, I outlined the massive advantages to eBook publishing, particularly for the author! Now you have become excited by that, it is time to inject a little realism!
Overcoming Writer's Block: Avoiding the Trap
I may as well just say it. Writer's block, I'm convinced, doesn't exist. Mostly, I think, authors use writer's block as an excuse to explain to themselves, an editor, or a concerned spouse why the book isn't done or the chapter hasn't been turned in.
Writing Twenty Novels (In Ten Easy Steps!)
During a recent telephone conversation, I mentioned having sent off the last revisions for my twentieth novel, "Great Sky Woman. " There was a silence on the other side of the phone, followed by the question "How in the world do you do that?
Scents Bring Inspiration For Writing
Inspirational writing is a part and parcel of the art of writing. Inspiration is indeed needed for writing. Without any inspiration, it is quite difficult to get ideas and thoughts to write.
Creating A Web Page That Sells - A Look At Graphics and Copywriting
This is a response to a client that we have been working with, and a website they are building that will sell an eBook on "Hair Styling Tips". We thought the information was important and relevant enough to include in this months newsletter.
Hooked On Books? Write A Book Review For Your Target Audience
If you are burned out with writing how-to articles to promote your business then consider writing a book review. I recommend you write a review about a book you enjoyed that is related to your products or services.
Avoid Crafty Traps in Essay Writing
Hidden pitfalls are on watch for your paper success in every paragraph of the essay you write. They are notorious misprints, insidious misspellings and numerous stylistic, syntax and format errors.
(0.000)
Bookmark Page
Bookmark Site